AJY students arrive in Heidelberg six weeks before the start of the semester at Universität Heidelberg. The first four weeks are spent in the preliminary course, which prepares students for the University Language Proficiency Exam (DSH) taken in week five. During these first weeks in Heidelberg, each student will meet individually with the Resident Director for academic advising on courses. Nearly all undergraduate courses at Universität Heidelberg are taught in German, making a student's performance on the DSH exam a major factor in determining which courses they are best suited for. Once students have taken the DSH exam, they will have a short break prior to officially starting their semester at Universität Heidelberg (second week of October/ second week of April).
Students are encouraged to audit as many courses as possible during the first two weeks of classes in order to make informed decisions about their final course list. By the end of the second week of the semester, a final course selection is agreed upon and signed by the student and the Resident Director. This course selection cannot be changed. An official copy will be sent to the student's home campus.
In addition to the mandatory preliminary course, students enroll in four courses or three courses and an academic internship. Most courses equal three U.S. credit hours. Occasionally, a course might have a tutorial or a lab which accounts for an additional credit hour. Your total number of credits will be 15-16 for the semester, 30-32 for the full year, or 9 credits for the Summer Program.
Program and Semester Dates
Universität Heidelberg, like all German universities, runs on a semester system with two semesters per year, the "Wintersemester" (October - February) and "Sommersemester" (April - July). In order to accommodate American students from both semester and term-based schools, AJY offers two different fall semester options. Additional program options include a full academic year, a spring semester, or our Summer Program. Irrespective of which semester option they choose, students earn between 15-16 academic credits per semester.
Academic Year
Students staying in Heidelberg an entire academic year arrive in September and return to the U.S. in late July. (2020-21 Academic Year dates)
Fall Semester
The fall semester is patterned after the American fall semester. Students arrive in September and leave at the end of December. They are back in time for the start of their home campus spring semester in January/ February.
(2022 Fall Semester dates)
Extended Fall Semester
The extended fall semester is equivalent to the Wintersemester at a German university. Students arrive in September and return to the U.S. in early February. This option is ideal for students coming from a campus on a term system rather than a semester system.
Spring Semester
The AJY spring semester is equivalent to the Sommersemester at a German university. Students arrive in March and return to the U.S. in late July. (2023 Spring Semester dates)
Summer Program
Students can earn nine credits in the summer term which typically runs late May through early July. Learn more about the AJY Summer Program.
Courses
AJY semester courses are for AJY students only, and are taught by AJY faculty on a variety of subjects. For courses taught in recent semesters, please consult the AJY sample course catalog. AJY also offers independent research or capstone seminar projects.​
Universität Heidelberg undergraduate courses cover a broad spectrum of subjects across the humanities, and social sciences as well as natural and life sciences and medicine. Every semester, the university's more than 100 departments offer lectures or seminar-style courses, many of them varying from semester to semester. For more information, please consult the official Universität Heidelberg Vorlesungsverzeichnis (course catalog) in German only.
The International Study Center (Internationales Studienzentrum, ISZ) specializes in German language courses at all levels (A1 to C2) and is the perfect fit for students who wish to improve their language skills in grammar and vocabulary, technical language courses (economics, bio-medicine), creative writing, German cinema, history or philosophy. Most students take the majority of their courses at the ISZ. For more information, see the ISZ course catalog.
The German Studies Department (Institut für Deutsch als Fremdsprachenphilologie, IDF) offers students a large selection of courses in the areas of linguistics, literature, theater, art history, media and business communication. For more information, see the IDF course catalog.
Tutorials are available for students who are finding their coursework challenging and would like extra help. Tutors can be arranged on a weekly basis to review lecture topics, assign appropriate readings, assist students in preparing for their final exams, or in doing research for their term papers.
NOTE: AJY students do not need to pre-register for courses. It is very important, however, that students meet early with their home campus advisors/professors to outline a plan of study and to discuss requirement issues prior to departure. Most likely your on-campus meeting will be at a time when the Universität Heidelberg course catalog has not yet been published. For your convenience, we have compiled a sample catalog of recently taught university courses: Universität Heidelberg Sample Course Catalog. 
Internships
Internships will appear on your transcript and count for three academic credit hours. Credit is earned by completing an academic project related to the internship in addition to the work performed for the internship. The project is compiled into a portfolio and presented to fellow students, faculty, and guests at the AJY internship colloquium, which takes place near the end of the semester.
All internships are unpaid and highly competitive. They require approval by your home institution as well as the AJY Resident Director, who will also serve as your internship advisor. Students interested in completing an internship should submit their resume along with a letter of intent to the Resident Director once they have been accepted to the AJY program. Once you are in Heidelberg, interviews will be conducted and an internship contract will be signed. Internships typically begin in October or April, after the start of your university classes.
The majority of our internship partners ask that interns stay a minimum of three full months. As a consequence, internships are generally available to semester and full-year students only.
AJY consistently seeks to provide its students with new and interesting internship opportunities. The program currently offers internships related to International Relations, Political Science, History, Museum Studies, Education, Business, and Theater.
Brewery "Klosterhof" - Neuburg Monastery Heidelberg.
Are you interested in the art of beer brewing? The Brauerei zum Klosterhof is Heidelberg's only organic brewery. It is located at Stift Neuburg, a benedictine monastery.
Image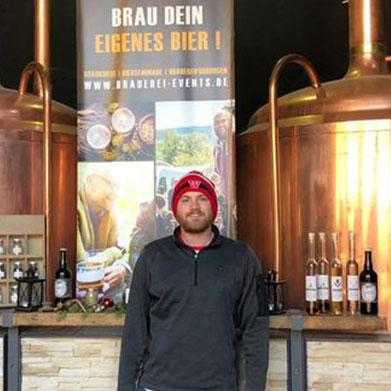 University Archives, Universität Heidelberg
Students who intern with the University Archives of Universität Heidelberg will learn about the maintenance, preservation, and storage of old university documents such as charters, registers, and other materials dating back to the founding of the university in 1386. In addition, interns are involved in the Archives' daily business, which includes staffing the information desk and reading room. This internship is ideal for a student majoring in history and considering a career in archival or library science.
Image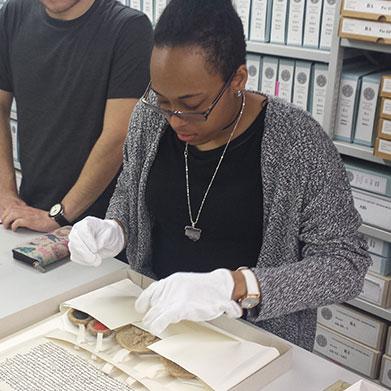 Friedrich-Ebert Memorial Archives
The Friedrich-Ebert Gedenkstätte interns have the opportunity to do archival research for publications, prepare exhibitions, and participate in public events of this small museum focused on the life and times of Germany's first Reichtagspräsident, Friedrich Ebert. The Gedenkstätte focuses on the period of the Weimar Republic—after World War I and prior to the assumption of power by the Nazis in 1933. The Gedenkstätte is located in the building where Friedrich Ebert was born in the "Altstadt" of Heidelberg.
The German-American Institute (DAI) in Heidelberg
Deutsch-Amerikanisches Institut (DAI) interns assist patrons in the library and take part in lectures, seminars, discussion groups, and cultural events. Interns at the DAI also have the opportunity to work with bilingual children at DAI's International Kindergarten.
Additional Internship Opportunities