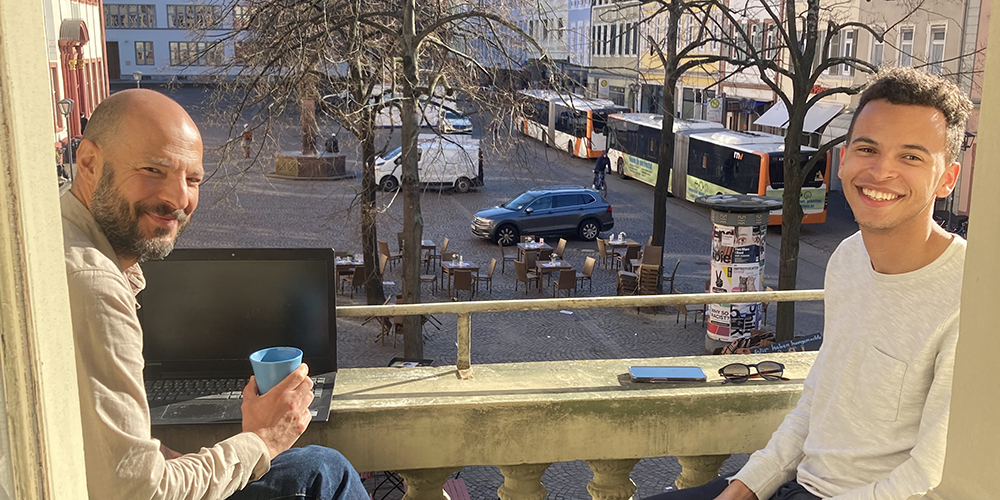 ---
AJY students arrive in Heidelberg six weeks before the start of the semester at Universität Heidelberg. The first four weeks are spent in the preliminary course, which prepares students for the University Language Proficiency Exam (DSH) taken in week five. During these first weeks in Heidelberg, each student will meet individually with the Resident Director for academic advising on courses. Nearly all undergraduate courses at Universität Heidelberg are taught in German, making a student's performance on the DSH exam a major factor in determining which courses they are best suited for. Once students have taken the DSH exam, they will have a short break prior to officially starting their semester at Universität Heidelberg (second week of October/ second week of April).
Students are encouraged to audit as many courses as possible during the first two weeks of classes in order to make informed decisions about their final course list. By the end of the second week of the semester, a final course selection is agreed upon and signed by the student and the Resident Director. This course selection cannot be changed. An official copy will be sent to the student's home campus.
In addition to the mandatory preliminary course, students enroll in four courses or three courses and an academic internship. Most courses equal three U.S. credit hours. Occasionally, a course might have a tutorial or a lab which accounts for an additional credit hour. Your total number of credits will be 15-16 for the semester, 30-32 for the full year, or 9 credits for the Summer Program.