Martin Kley, Ph.D.
Resident Director
m.kley [at] uni-heidelberg.de, mkley [at] heidelberg.edu
Martin Kley studied at the universities of Augsburg, Pittsburgh, and Texas at Austin. Following his Ph.D. in German Studies, he was Assistant Professor of German at Gettysburg College from 2008 to 2013. Upon returning to his native Germany, Martin served first as Academic Director and then Center Director for CIEE's Global Institute Berlin. Combining his pedagogical and scholarly background with administrative experience in the field of international education, Martin works with AJY participants in various capacities – as teacher, academic advisor, mentor, and liaison to the University of Heidelberg.
Image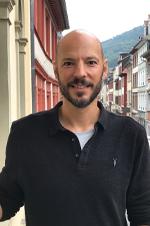 Cara Burmedi, BS
Program Coordinatorburmedi [at] stud.uni-heidelberg.de ( 
)
Cara Burmedi is currently pursuing her Master in Geography at the University of Heidelberg. As a German American, her research interests primarily include the United States and social and cultural geography. She spent a high school semester abroad at the Conserve School in Wisconsin and a year abroad at St. Mary's College of Maryland. In her capacity as Program Coordinator, Cara works closely with the Resident Director in helping students find their bearing in Heidelberg outside of academics. She enjoys sharing her hometown with the students and showing them all the possibilities a semester abroad in Heidelberg can bring them. Additionally, Cara oversees alumni relations and AJY's social media presence.
Image
Carina Wiest, BS
Program Assistant
Carina.Wiest [at] stud.uni-heidelberg.de
Carina Wiest is currently finishing her Master in Geography at the University of Heidelberg with a focus on North American Cities and urban geography. She spent a high school year abroad in Le Sueur, Minnesota. As AJY Program Assistant, she takes care of office related affairs and helps students with everyday matters. Additionally, she uses her expertise in urban geography and urban planning to give students a more in-depth perspective on Heidelberg's city planning and architecture.
Image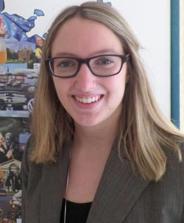 Ahmad Mohamad
Student Assistant
ahmad.mohamad [at] stud.uni-heidelberg.de
Ahmad Mohamad has been working for AJY in his capacity as a Student Assistant since 2015. He is currently pursuing a Bachelor in Computer Science at the University of Heidelberg. As a Student Assistant, Ahmad helps with student arrivals and departures and supports AJY with various tasks throughout the semester.
Image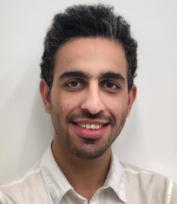 Daniel Aue
Adjunct Faculty
aue [at] isz.uni-heidelberg.de
Daniel Aue teaches Geography and German as a second language at the American Junior Year program and in the "Internationales Studienzentrum" at Universität Heidelberg. He enjoys working with U.S. students and has an interest in the environmental issues that will affect their generation. As he put it, "It is important for me to convey to young people the important role they will play in shaping the future of our planet."
Image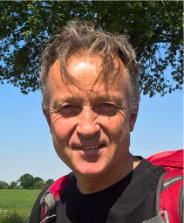 Dr. Birgit Braun 
Adjunct Faculty
braun [at] isz.uni-heidelberg.de
Dr. Braun studied Mediaeval and Modern History, German Studies, and Political Science at the University of Heidelberg and completed her studies with a dissertation on "Re-education in the American-occupied zone." After teaching for several years as a DAAD-lecturer in Great Britain and Italy, she has returned to Heidelberg, where she now holds courses in German as a Foreign Language (DaF) at Internationales Studienzentrum. In addition to her teaching work, Dr Braun is also engaged in the field of didactics and is active as a writer of DaF teaching materials.
Image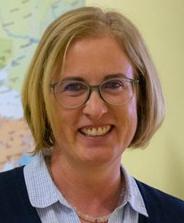 Michaela Escher-Eisel 
Adjunct Faculty
m.escher.eisel [at] web.de
Having studied German language and literature, and European Art History, Michaela Escher-Eisel received her Magister Artium degree from the University of Heidelberg. She teaches German as a second language at a variety of institutions and companies. She helps students prepare for language level placement tests, such as the DSH assessment here at AJY. As a trained guide, with a certificate from the German Association of Tour Guides, she also leads educational excursions in and around Heidelberg. Her educational background allows her to provide extensive information with regard to history, art, literature, and music, as well as the city of Heidelberg as a modern center of scientific research.
Image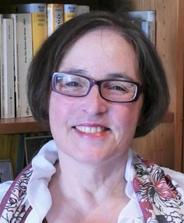 Michael Neutsch
Adjunct Faculty
Michael Neutsch studied Classics, Romance studies, German, and Music. Formerly a secondary school teacher, he later became the Deputy Director at the International Study Center (ISZ) and a lecturer for German as a foreign language. In these capacities, he wrote and evaluated German placement tests such as the mandatory German Proficiency exam (DSH) of the Universität Heidelberg. One of his main interests is achieving more efficiency and pleasure in learning German through the use of innovative and playful methods.
Image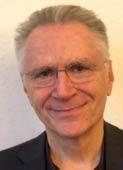 American Office
American Junior Year at Heidelberg University
Heidelberg University
310 E. Market St.
Tiffin, OH 44883-2462 USA
Telephone: 419-448-2062
Toll-free telephone: 1-800-925-9250
Fax: 419-448-2217
ajy [at] heidelberg.edu
Amy Hammitt
ahammitt [at] heidelberg.edu