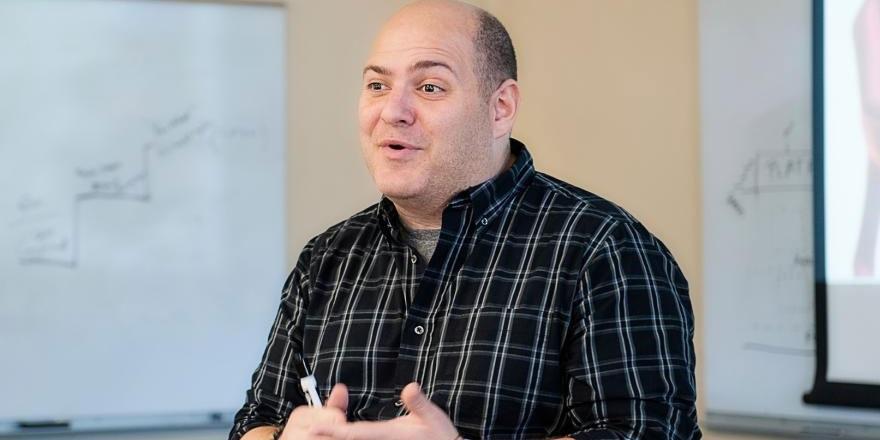 Theatre professor Stephen Svoboda and Heidelberg will be the featured university at an upcoming Council of Independent Colleges webinar on course sharing.
The webinar, titled "Online Course Sharing 2.0," will be held at 2 p.m. ET on June 22, and will showcase how institutions partner to expand access to flexible course options, address scheduling challenges and support their students.
Stephen is one of three presenters, along with Robert Manzer, chief academic officer and co-founder at Acadeum, and Carol Schuler, vice president for State Council Programs and the Online Course Sharing Consortium.
CIC's Online Course Sharing Consortium (OCSC) was founded in November 2018 and it now counts 271 CIC institutions – including Heidelberg – as members. Dozens of CIC institutions have participated for more than a year and have evolved their approaches to student support and curriculum to take advantage of the OCSC resource. 
During the webinar, Stephen – from his vantage point as director of Curriculum Development and Innovation – will explain the ways that Heidelberg utilizes OCSC to buttress retention, student progress and advising efforts; expand its summer offerings; extend its four-year graduation guarantee and fifth-year MBA opportunity to more students; and offer students at other CIC institutions distinctive online courses. This webinar will present both strategic and tactical ideas for using OCSC, including extended counsel on supporting student-athletes (70% of Heidelberg's study body).
If you would like to participate in the webinar, register here.
Published on
Jun 11, 2021