About the Management Major
Bring a culture-driven stakeholder's perspective to leadership roles in multiple industries. As a management major, you'll be prepared to lead diverse teams in times of uncertainty and change and find a successful career in a wide variety of industries.
---
Courses
Below are the course requirements for the Management Major:
---
MGT 200 Principles of Management
MGT 320 Organizational Behavior
MGT 340 HR Management
MGT 420 Current Issues/Prac. Mgt. Leadership
MGT 450 Project Management
MGT 470 Leadership
ACC 190 Principles of Accounting
BUS 101 Introduction to Business
BUS 201 Business Communication
BUS 270 Business Analytics
BUS 318 Business Law I
BUS 490 Business & Community Strategy
ECO 102 Principles of Economics
FIN 200 Corporate Finance
MKT 200 Principles of Marketing
MTH 119 Statistics
PHIL 216 Ethics or 218 Ethics in Professional Life
Gen Ed/Elective Courses – 66 credits
---
For a more detailed academic schedule, or to ask questions about any of our majors, contact the School of Business at hsb [at] heidelberg.edu or (419)-448-2280. For questions about your application contact the Admission Office at admission [at] heidelberg.edu or (419) 448-2330.
Crunch Fitness, Toledo Personal Training Manager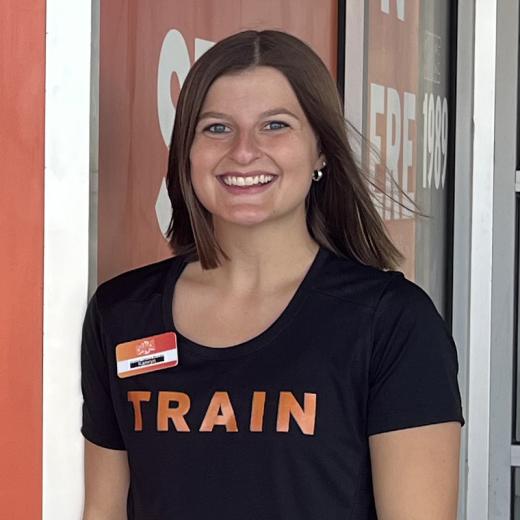 Kamryn Memmer '21, MBA '22
I thank Heidelberg for the experiences that led me to my career. It was a really good feeling being employed before I finished my MBA. It wasn't easy, but it was a weight off my shoulders. I'm very happy with my Heidelberg experience and my career.