Learning opportunities that challenge and inspire
At Heidelberg, you can follow your curiosity as far as it leads you—and gain hands-on experience for your career. Working closely with our dedicated faculty members, you explore the farthest corners of the world and examine its tiniest building blocks.
Dr. Khetani credits his classroom success to the practical examples he can provide to students. With seven years of industry experience, Dr. Khetani offers a wide breadth of knowledge in the realm of sales and marketing. He also is the faculty advisor for Enactus and a co-chair member for the marketing committee of Big Data Ignite. He has led his Enactus group through several projects that help develop and sustain the Tiffin community.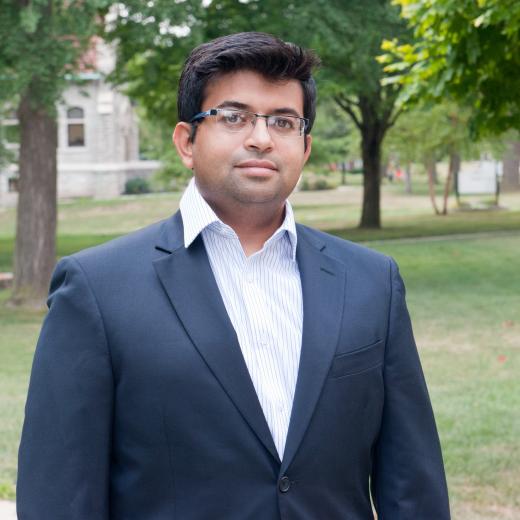 Dr. Salil Khetani
I love how all faculty members at Heidelberg care so much about teaching. During HYPE days, faculty tend to get in groups to exchange notes about their teaching methodologies and work with each other to improve themselves.