Become a Triple Threat
Become a highly qualified, well-rounded music educator ready for teaching in public and private schools. Our music education majors have the ability to earn K-12 certification in choral, instrumental, and general music. You can also have a dual emphasis with two instruments. This provides flexibility in your career and makes you more appealing to schools. 
This major meets all State of Ohio teaching licensure standards and has an outstanding placement record. You'll receive extensive field experience in schools, as well as continual mentoring from experienced music faculty. You'll choose an instrumental, strings, piano/organ, or vocal emphasis, but receive training in all music teaching areas, allowing for versatility in the classroom.
Get in the Classroom
Our students spend time in real classrooms early and often (7 out of their 8 semesters). This combined with opportunities for leadership and internships fully prepares you for your student-teaching experience and future career. 
Our Graduates Get Jobs
The education you receive at Heidelberg provides a strong foundation for future success. 
100%
job placement rate for music education majors
7
Semesters you'll spend in real classrooms
3
Certifications you'll earn (choral, instrumental, general music)
Megan is the Assistant Band Director for Ontario Local Schools.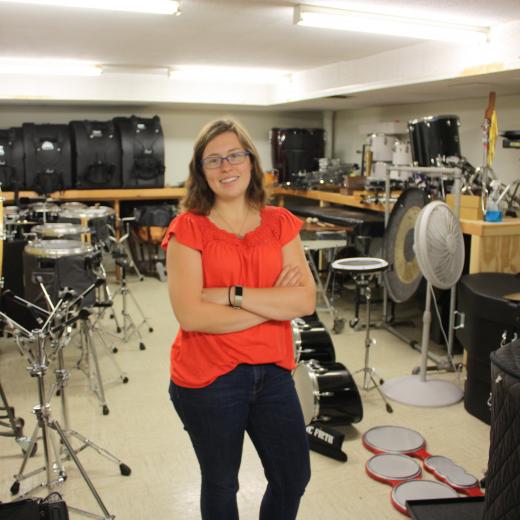 Megan Gwirtz '20
I loved knowing that if I needed help or support, I would always have friends and faculty by my side. From my first visit on campus, I knew Heidelberg was where I belonged.