How do I become a Chiropractor?
Chiropractors specializes in musculoskeletal and nervous system problems and manipulate the spine to realign spinal joints in their patients. You'll need a strong background in anatomy and physiology as well as relevant hands-on experience, which you'll gain with a Heidelberg education. 
Chiropractors must earn a Doctor of Chiropractic (D.C.) degree and get a state license. Chiropractic programs typically take 4 years to complete. 
Chris started out as an associate chiropractor in a large practice, but eventually started his own - Flag City Sport and Spine. The bulk of his patients come to him with lower back and hip issues, but he works on everything from shin splints to rotator cuffs to plantar fasciitis and even headaches.​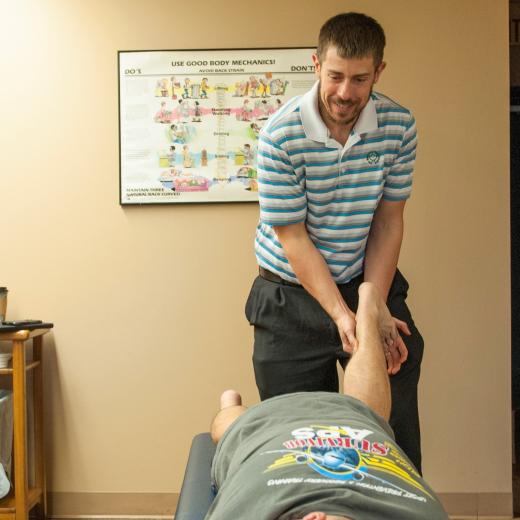 Chris Lofquist '05
From a clinical standpoint, I was leaps and bounds ahead of my classmates in graduate school. I believe my anatomy background from Heidelberg was the framework for my success.