If you want to be around sports, this is the major for you. Whether you want manage a golf course, write press releases for a pro basketball team, or work directly with athletes, majoring in sport management gives you options in the industry of sport.
This interdisciplinary major offers you a variety of career directions. You'll choose a specialization in fitness, public relations, or business and tailor your classes and experiences to give you an edge in that area. There is a high priority placed on internships, and your professors will help you find the right one that fits your needs.
During her time at Heidelberg, Megan worked a full-time internship with the Detroit Tigers in the Public Affairs department. Most of her work was with the MLB's Commissioner's Community Initiative in which the Tigers donate anywhere from 10,000 to 30,000 tickets every month to local nonprofit organization (churches, hospitals, veterans' organizations, etc.). She worked closely with the community affairs department and the Detroit Tigers Foundation, helping with major events at the ballpark - such as the Dreams Come True program which gives Tigers fans with life threatening illnesses the opportunity for a personalized experience with the team.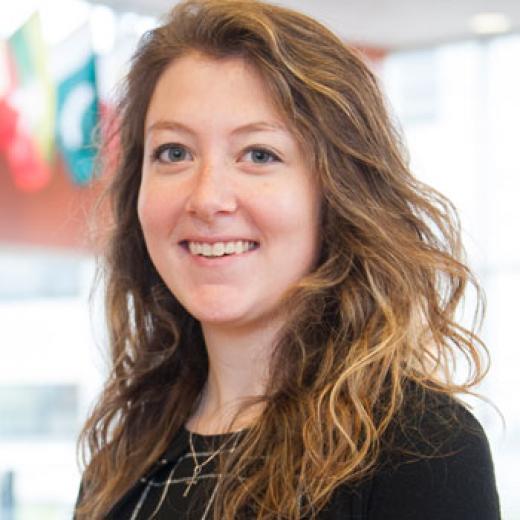 Megan Johns '15
I chose this major because of my passion for the industry and the endless amount of opportunities available. My professors were so supportive, from classes to internships and job placement. Heidelberg helped me grow academically, professionally and personally, and I loved every second of it.