We communicate almost constantly in both our personal and professional lives, even when we do not say a word. Studying communication helps you become a purposeful communicator no matter the setting, as you will learn how individuals interact one-on-one and in groups, connect across organizations and cultures, and create meaning verbally and nonverbally.
Heidelberg's communication program combines theory (so you understand the why) with practice (so you experience the how), providing you with a strong foundation to pursue numerous careers. Our communication majors have gone on to graduate school, seminary, and law school; they have also worked in human resources, sales, marketing, government relations, customer care, management, and many other career fields.
In 2015 Melissa was named by President Obama to serve as the press secretary for the U.S. Environmental Protection Agency. Following that, she worked as the communication director of the National Resources Defense Council. Currently, she is the Sr. Director, Policy and Executive Communications at the Consumer Technology Association.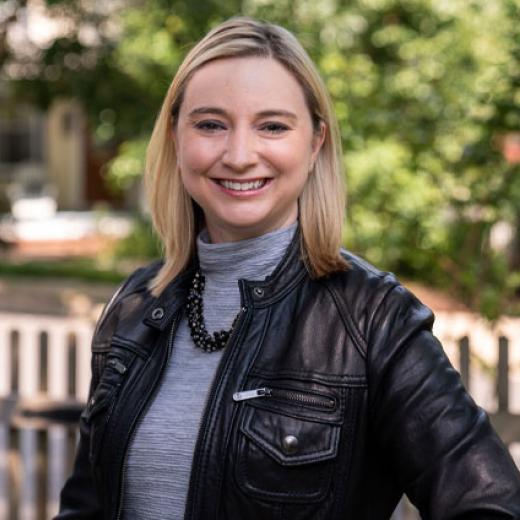 Melissa Harrison '02
From my first day on campus, Heidelberg embraced me as a student and a future professional communicator. The department taught me how to write accurately, clearly and concisely. The smaller class sizes and one-on-one individualized attention gave me a leg up on students from other larger schools who had to wait years before gaining practical experience. Heidelberg gave me the confidence to passionately pursue my career.