About the Environmental and Watershed Science Major
As the world is facing continued population growth and worsening threats from climate change, natural resources – particularly water – are stressed more than ever. There is an increasing need for a workforce with expertise in how to best manage the sustainability of water and the environment for future generations. This major combines the multiple aspects of environmental science with the management needs unique to watershed sustainability. If you are interested in careers that use a multidisciplinary approach to solving some of the world's future challenges, a major in Environmental and Watershed Sciences is for you!
---
Courses
Below are the course requirements for the Environmental and Watershed Science Major:
---
This does not replace official academic requirements in the university catalog. Enrolled students will work with their faculty advisor to ensure they meet all the requirements of their major.
Heidelberg's Environmental and Watershed Science major requires that students complete 54 credit hours of coursework. The program covers a diverse array of environmental topics ranging from soils to the atmosphere, with a unique focus on water-related issues. Students learn technical skills such as common field approaches along with useful computer programs and data analysis methods.
Required Courses
Introduction to Environmental Science
Biostatistics
Geographical Information Systems
Ecology
Soils
Climate
Field Methods
Limnology
Required Support Coursework
Biology
Geology
Chemistry
Math
Bioethics
---
For a more detailed academic schedule, or to ask questions about any of our majors, contact the Admission Office at admission [at] heidelberg.edu or (419) 448-2330.
Image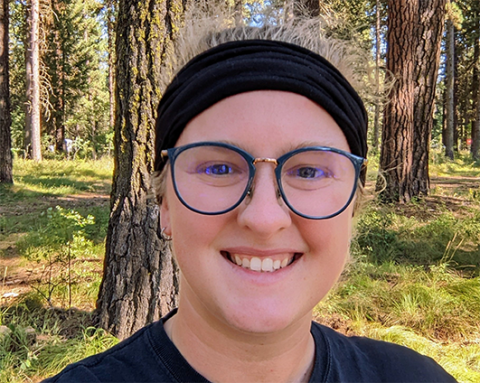 Gillian Duer '21
My time at Heidelberg has done a lot to prepare me for life after my undergrad. My professors made learning more experiential and allowed me to see the concepts in action. My major not only taught me about our local and regional environment, but I also got to learn about environments around the world and across the U.S. I wouldn't have gotten here if it wasn't for my time at Heidelberg!