How do I become a Physician Assistant?
Physician assistants work in all areas of medicine, including primary care and family medicine, emergency medicine, surgery, and psychiatry. The work of physician assistants depends in large part on their specialty or the type of medical practice where they work. For example, a physician assistant working in surgery may close incisions and provide care before, during, and after the operation. A physician assistant working in pediatrics may examine a child and give routine vaccinations.
Most students accepted into a PA program have completed a baccalaureate degree and have at least three years of health care experience. Depending on the program, students may be eligible to apply to the PA program of their choice after completing at least 2 years of college pre-requisite courses.  
Common pre-requisite coursework for acceptance in PA programs are: Anatomy & Physiology I & II, General Chemistry I&II, Organic Chemistry I&II, Microbiology, Genetics, and Statistics. Specific requirements for each program can be found on the Physician Assistant Education Association's website.
Image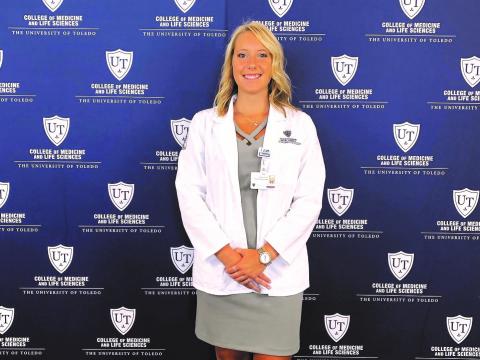 Morgan Strenk '19
At Heidelberg I was given the opportunity to not only study the anatomy from a cadaver, but also dissect one as well. There are very few students in my PA program with me that had the opportunity to dissect a cadaver. This was a huge advantage for me in this program. Pam Faber has one of the strongest anatomy and physiology courses I've heard of when comparing them to my current classmates courses.