How do I become a Veterinarian?
Veterinary medicine offers a broad range of career choices. Heidelberg will prepare you for entry into the country's top veterinary programs by providing you with unique research opportunities, a personalized education plan, and transformational hands-on experiences. 
Veterinary schools are some of the most selective graduate programs in the country, so you'll need to stand out. After earning your bachelor's degree, you'll pursue a Doctor of Veterinary Medicine (D.V.M.), which is a four-year program, and then need to pass your licensing exam. You'll apply through the Veterinary Medical College Application Service (VMCAS). 
For more information visit the American Veterinary Medical Association website. 
Before she even graduated, Vicky Johnson's dream came true. She was accepted to Ohio State University's College of Veterinary Medicine. The school receives over 6,500 applications a year, interviews just over 400, and accepts around 160. Meaning only 2% of students who apply are accepted.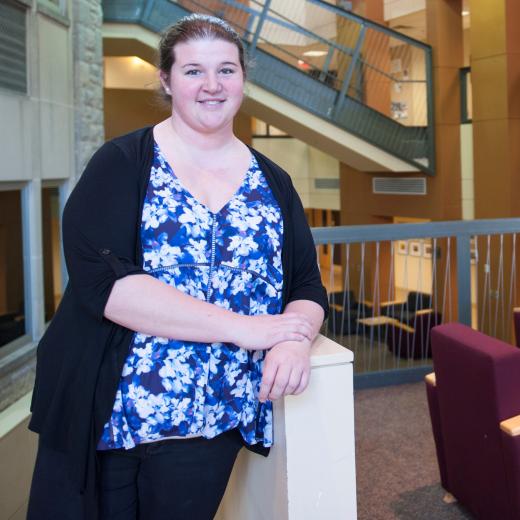 Vicky Johnson '16
Everyone who applies to vet school is good at science – they want to see what else you do. Heidelberg could get me that. There's not a single faculty member that I didn't learn something from. I'll always praise my experience here at Heidelberg.