We want you at the Berg!
Heidelberg University is offering a $500 Scholarship which will be awarded to a number of our accepted students on February 15th. All accepted students who've submitted the FAFSA for Fall 2023 are eligible.

Apply now, submit your application materials, file your FAFSA (opens October 1st) by February 10 and be eligible for a $500 scholarship for Fall 2023.

FAFSA: Heidelberg School Code #003048
A Pathway to Success
At Heidelberg University in Tiffin, Ohio, our Commitment to Opportunity ensures you a transparent pathway to a quality professional liberal arts education at a competitive price and provides the necessary experiences to ensure success after graduation. Each component in our commitment is designed to build confidence in the decision that you may have about making an investment in your education and guide you through your four years in a way that maximizes your experience.
Image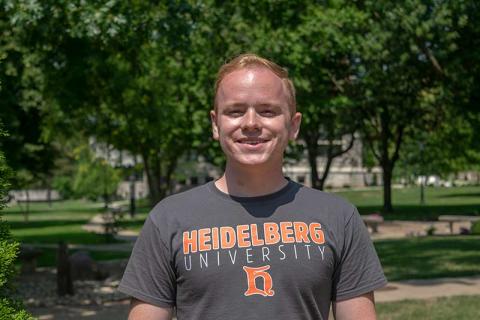 Gavin Buurma '22
It is wonderful to see that Heidelberg cares about the stress that higher education can put on families financially. One of my biggest stresses has been seeing my tuition raised annually. Even if it was a small percentage, it always added to the bill. But with this new policy that is no longer an issue!
So, does this work?
Our rankings seem to say so. Not only have we been consistently ranked in the top tier of the Midwest region by U.S. News and World report, but our outcomes and student success have lead to being named:
No. 19 and a "top performer" on the Social Mobility list 
No. 8 on the list of "Best Undergraduate Teaching" schools