Over 400 million people in the world speak Spanish. As the world becomes more interconnected, having a sensitivity toward other cultures and an appreciation for other points of view and behavior patterns gives you an advantage.
Students have the opportunity to spend a semester abroad, living with a host family and studying in a Spanish-speaking country. This total immersion experience is the most effective way for you to become fluent in the language and to feel truly "at home" in the host culture. Most students choose between Spain, Argentina, or Mexico.
You'll have plenty of opportunities to practice Spanish in Tiffin such as the Spanish Conversation Table, which meets weekly for coffee, snacks and conversation in Spanish. Our students also work with En Camino, a local agency that works in the Spanish-speaking migrant community.
My study abroad experience did wonders for my transition to graduate school and teaching at the undergraduate level. My colleagues could tell I had studied in Spain based on my accent, and my students benefitted from the firsthand cultural experiences I could share with them. That time abroad prepped me more than I could ever realize for graduate coursework.
— Ashley Racicot '15
Recent News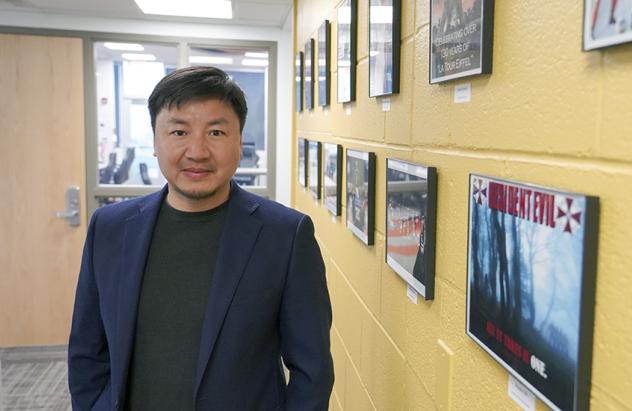 Dec 8, 2022
Assistant Professor of Communication and Media Dr. Jiachun Hong has been creating spaces for students' work to be shared and showcased throughout the