Congratulations on your Associate's Degree!
---
Have you already earned your associate's of art or associate's of science degree? We're excited for you! That's an amazing accomplishment – and with that, you can take the next step in as few as 2 years' time. Heidelberg transfer students with a pre-existing associate's of arts or science from an accredited institution can finish their bachelor's degree in a similar area of study in only 60 credit hours, or a total of 120 credit hours.
Some universities don't give you credit for your existing degree, and require mountains of paperwork to prove yourself. But Heidelberg University honors the work you put in and will give you all the credit you've earned. We want to provide you with more opportunities to expand on that degree, without the barriers and red tape.
You already did the work, so now all you have to focus on is earning your bachelor's degree.
---
*Human Resources starting Fall 2024
YES! First-Time Transfer Students with an Associate's Degree are eligible for:
$20,000 Presidential Scholarship
$17,000 Dean's Scholarship
$15,000 Faculty Scholarship
$10,000 Academic Award
At Heidelberg University we believe students from all economic backgrounds should have the opportunity to invest in an education that will empower their future. Over 97% of Heidelberg students receive some form of financial assistance.
The Financial Aid Office provides financial assistance and related resources to help students and their families determine the best approach for covering the cost of their education. Financial aid is available based upon your need, determined by information provided on the Free Application for Federal Student Aid (FAFSA).
---
A Student Prince's Opportunities
Being a transfer student at Heidelberg doesn't have to be just another two years. When you become a Student Prince, you can do it all. Listen to experts on professional development and find internships that push you forward with our HYPE Career Ready® Program. Get your head in the game – whether it's volleyball, football, track or Esports. Take on a new role in the theatre or break out your saxophone with our band. Add your voice to the student senate, join Greek life, or bring your pals to Berg Event Council's monthly bingo games. Most importantly, take advantage of all the help and support surrounding you. Thanks to our dedicated faculty and the Owen Center for Teaching and Learning, our students are never alone on their paths to success.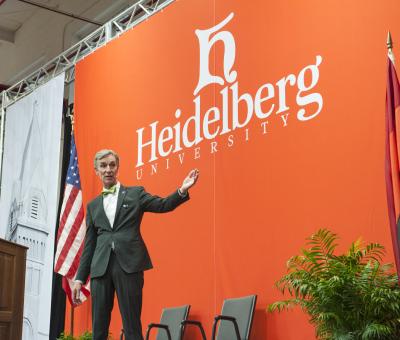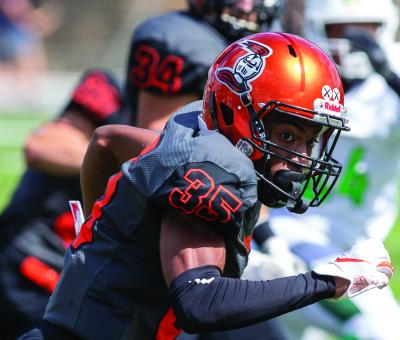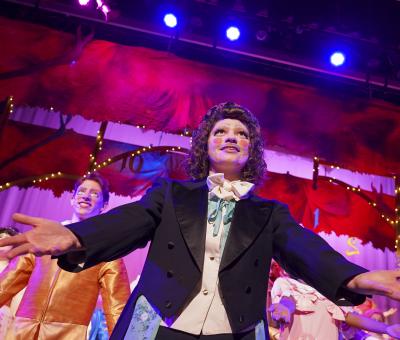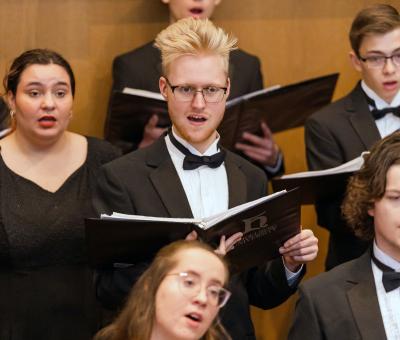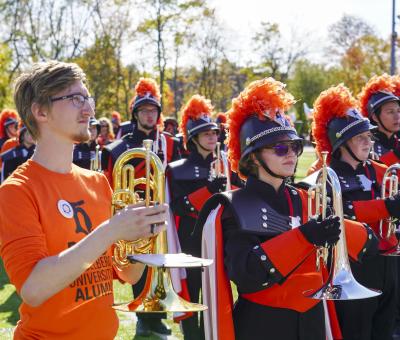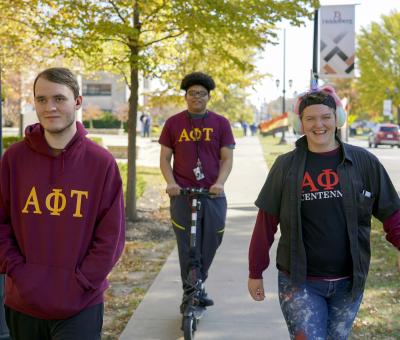 Image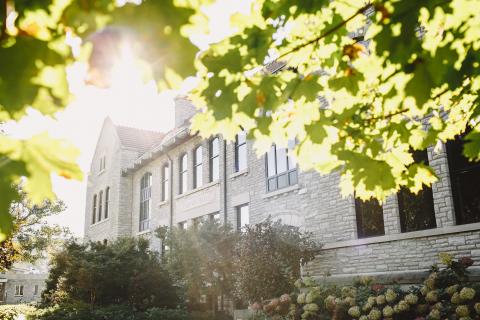 Heidelberg's Life Advantages
Transfer students who complete their bachelor's degree with a 3.0 GPA or higher and complete our prerequisite courses are also entitled to the OnePlusAdvantage® program. Two years with us in undergrad means you can go on to earn your Master of Business Administration degree in one year, with 50% off tuition.