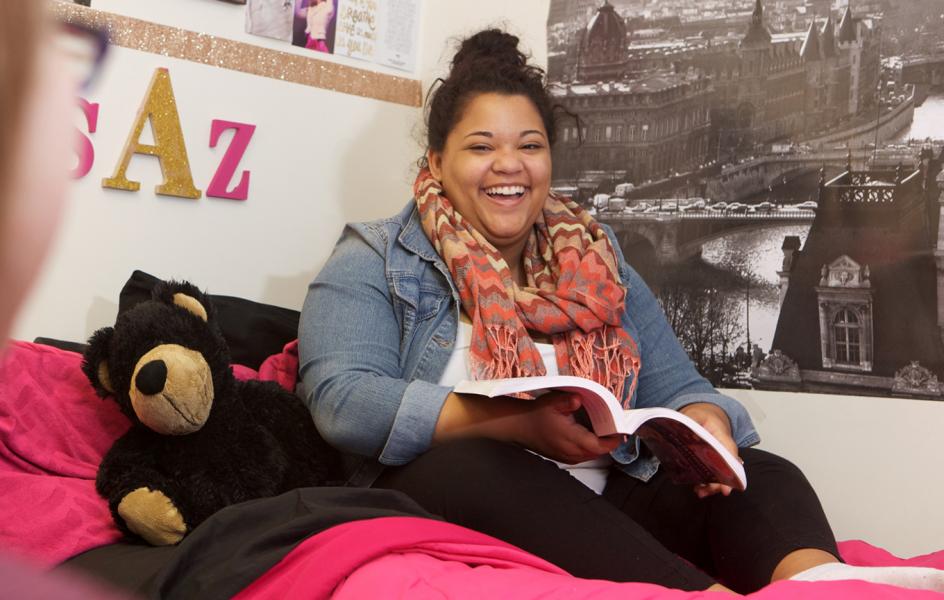 Sarah Zellner
Communication, Class of 2018
I knew Karlee (Sutton) was going to the women's march in Washington, D.C. She wrote all her friends who were important to her on her arms and mine I one of them. She was part of such a powerful political movement, one of the biggest protests ever, doing things for so many women. She tweeted all of us the picture. I teared up a little bit when I saw all of our names on her arms. I'm tearing up a little right now even just thinking about it again. I know how important that march was for her and for women everywhere. She brought along all the people who were closest to her. For her to think of me and bring me with her, I love that.

 

I have an amazing group of friends who are strong, independent women who know exactly what they want. They're fierce. They're ambitious. They're so loving and kind. They inspire me to be more than who I am. I think it's really important to have people like that in your life to keep you sane and inspired. Maybe the next women's march I can go out there and write her name along with everyone who means something to me on my arm.
Sarah works in the Student Engagement Office here on campus. She is the recruitment chair for Delta Sigma Chi and the Berg Events Council Programming Chair. She hopes to work in public relations for a non-profit after graduating in 2018.
Why Heidelberg?
One of the things I love so much was my visit to Heidelberg for the first time, noticing how friendly people actually were. I'm naturally outgoing so I instantly hit it off with everyone. What makes Heidelberg so truly special is the community. That's why I loved it here.