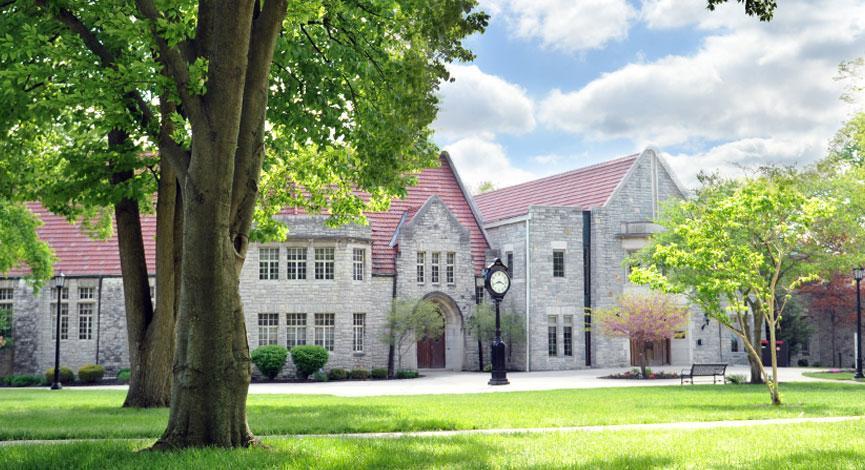 The Heidelberg Sustainability Committee has secured its largest grant yet to equip all residence hall rooms and academic offices with small recycling containers.
With $8,750 from the Ottawa-Sandusky-Seneca Solid Waste District – Heidelberg's recycling partner for more than 10 years – the university will purchase 1,000 recycling containers, according Sustainability Committee member Mark Zeno. Inter-Hall Residence Council will provide the required 20 percent in matching funds, $2,180.
The purchase is the latest in Heidelberg's ongoing efforts to expand recycling and sustainability on campus. "We'll launch this with the residence halls first," Zeno said. The convenient part is that students and campus employees won't have to sort their recycling; the only requirement will be to dispose of it properly.
"Students have been asking for more opportunities (to recycle) every year," Zeno said. "There are definitely lots of opportunities to improve sustainability on campus."
In addition to the placement of 10-gallon recycling containers in residence halls, academic buildings and administrative offices and lounges, additional dumpster locations will be added so the campus can conveniently dispose of recyclable materials, bringing the total to five. Large dumpsters will be located in close proximity to all major residence halls.
For more than 10 years now, Heidelberg has partnered with the Ottawa-Sandusky-Seneca Solid Waste District on recycling initiatives. The district has previously provided grant funding for the initial recycling program start-up back in 2006-07 with recycling containers in academic buildings; furniture for the Saurwein patio; picnic tables and trash cans at residence halls; recycle/trash bins, also at the residence halls; and Adirondack chairs for outdoor seating on campus.
"Because we've shown progress in our sustainability efforts, we continue to be eligible to apply for grant funding from the OSS Solid Waste District," Mark said. "There's a lot more that we'd like to accomplish."
The Sustainability Committee, which welcomes feedback and ideas from any members of the campus community, would also welcome new students, faculty and staff members. The committee typically meets the third Tuesday of every month at 8:30 a.m. in Campus Center.