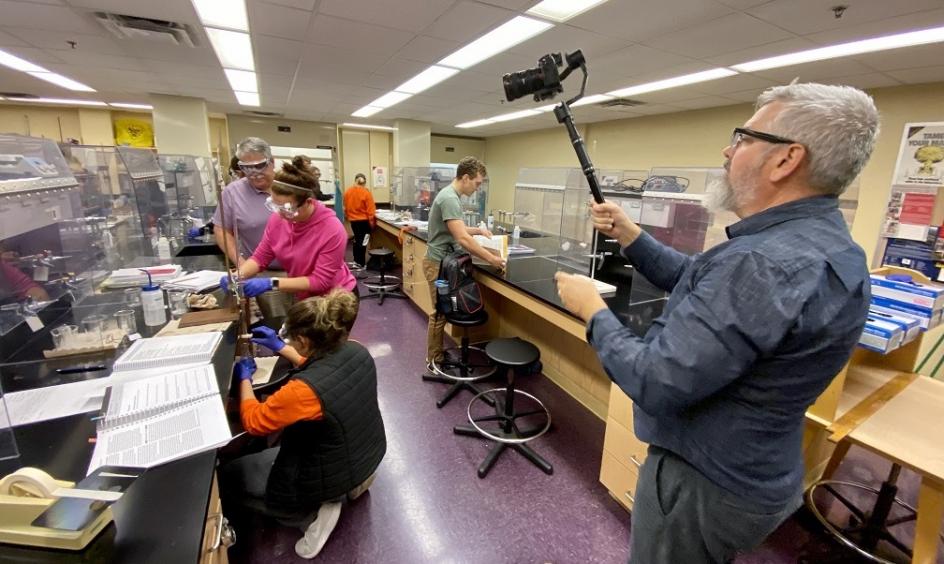 Heidelberg is a featured institution in a new Harvard Business School case study.
Dr. Debora L. Spar, the former president of Barnard College and currently a professor of strategy at Harvard Business School, is writing a new case on the changes in American higher education and how "the not rich and powerful" institutions are responding to the changes.
Dr. Spar and her research team plus video crew visited campus for interviews and filming beginning Saturday, October 26, and wrapped up on Tuesday, October 29. In that time, they spoke extensively with President Rob Huntington and each of the members of the Senior Leadership Team. Additionally, a large number of students and faculty were interviewed and some were filmed for the piece. Trustees and community members also participated in the interviews.
When complete, the case will be taught to all HSB first-year students (about 900 in total) in the spring. A team from Heidelberg will be invited to participate at Harvard that day.
"The project will provide us critical strategic feedback and institutional learning," Rob said. He explained that retired Trustee Sondra Libman and President's Advisory Council member Jayne Conway brought Heidelberg and Harvard Business School together last March, and Heidelberg's participation in the project launched from there.
Marketing & Communication team members Rick Sherlock and Neil Carrier, along with Monica Verhoff, were instrumental in arranging logistics for the Harvard crews during their time on campus.