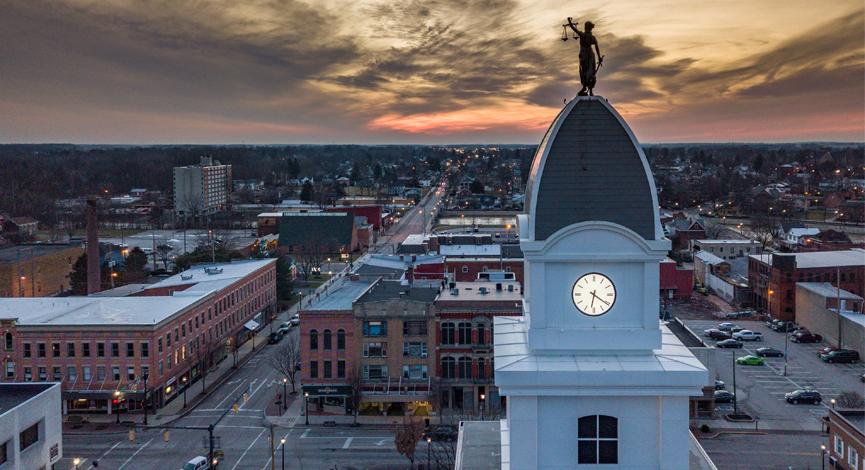 A recent survey from Backgroundchecks.org indicates that the city of Tiffin is among the Top 100 Safest Cities in Ohio. In a news release, it's been revealed that Tiffin ranks No. 16 on the list, based on FBI crime statistics and law enforcement employment numbers per 1,000 residents.
As a long-time partner in community affairs with a shared goal of safety for all, Heidelberg is pleased with this news because it means students and all members of the campus community live and work in a safe place.
"We are proud of the law enforcement teams who work hard to keep the city safe, especially for our students," said Jeff Rhoades, director of Campus Safety & Security. "As always, student safety is our top priority, so this is welcome news."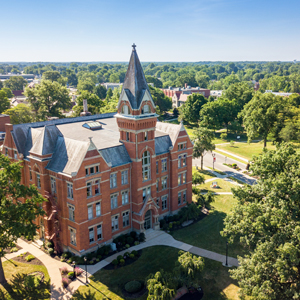 In the news release, Tiffin Police Chief Fred Stevens said crime rates in most categories are extremely low for a city of Tiffin's size. The majority of crimes for Tiffin according to FBI statistics are property crime, specifically larceny and thefts. There were 404 thefts reported in 2018 and 331 reported in 2017.
Mayor Aaron Montz, an '08 Heidelberg grad, congratulated Stevens on the rank and said he is proud that Tiffin continues to be among the safest cities in the state and county: "The men and women who serve in the Tiffin Police Department continue to make Tiffin a great place to live, and I congratulate Chief Stevens and his department for helping Tiffin to again rank on this list."
According to Backgroundchecks.org, Ohio has the 25th lowest property crime rate and 18th lowest violent crime rate in the United States. In all, 50 Ohio cities earned a Safety Index score of 0.3 or above, meaning they are very safe communities to live in, while 13 recorded a 0.6 or above, placing them in the upper echelon of U.S. cities in terms of safety.
Backgroundchecks.org based its rankings on 2,929 cities in Ohio with populations above 10,000. The website calculated violent crime rates and property crime rates by dividing the crime numbers by the population to get rates per 1,000. It also calculated the ratio of law enforcement workers to per 1,000. 
These were weighted with -50% for the violent crime rate, -25% for the property crime rate, and +25% for the law enforcement rate. The safety index score was the result of that metric, and the higher the number, the more safe the city is.
See the complete results from the survey.
---
Photography by Mason Hainey, '20