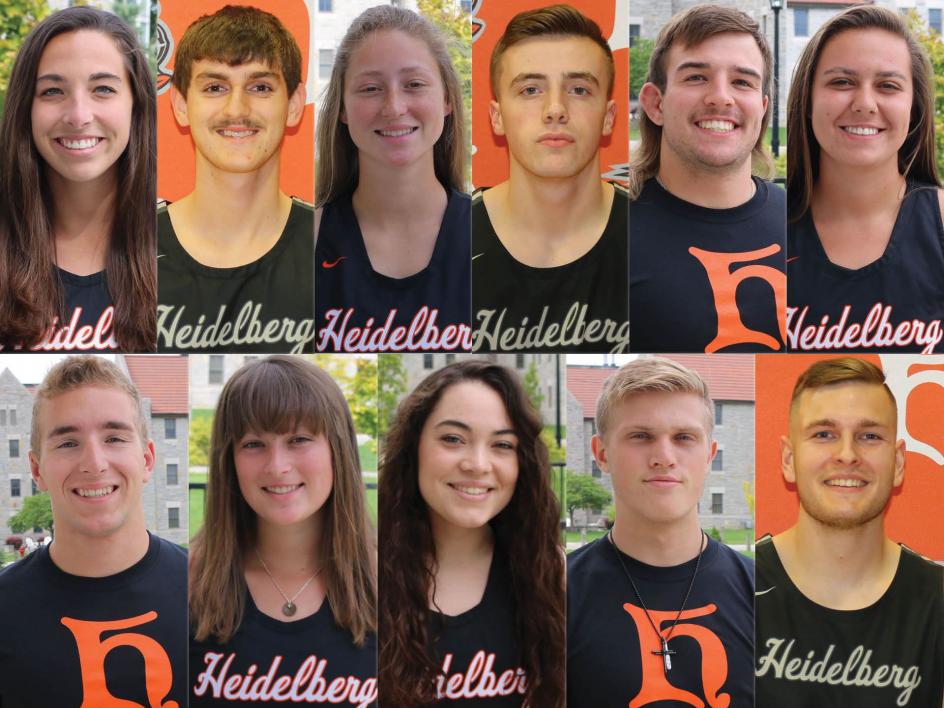 AUSTINTOWN, Ohio -- On Tuesday, the Ohio Athletic Conference released the 2019-20 winter All-Academic OAC selections. This year's installment included 11 Heidelberg University student-athletes. 
Women's basketball had the most selections with five, while men's basketball and wrestling each had three honorees. 
For women's basketball, senior Maddy Crawford, juniors Hannah Kilps and Lauryn VanHoose, and sophomores Amy Hafer and Samantha Stanley were each selected. For Crawford, the award is the third of her career, and both Kilps and VanHoose were honored for the second consecutive year. Hafer and Stanley are both first-time selections.
For men's basketball, junior Bailey Croft earned his second career academic award, while sophomores Seth Hohman and Jacob Logsdon earned the recognition for the first time in their careers. 
For wrestling, a trio of sophomores -- Jacob Horsch, Devin Miller, and Micah Mydloski -- all earned the recognition for the first times in their career. 
To be eligible for academic All-OAC status, a student must be of sophomore class standing or higher, maintain varsity status, and have a cumulative GPA of 3.50. 
Published on
Mar 17, 2020