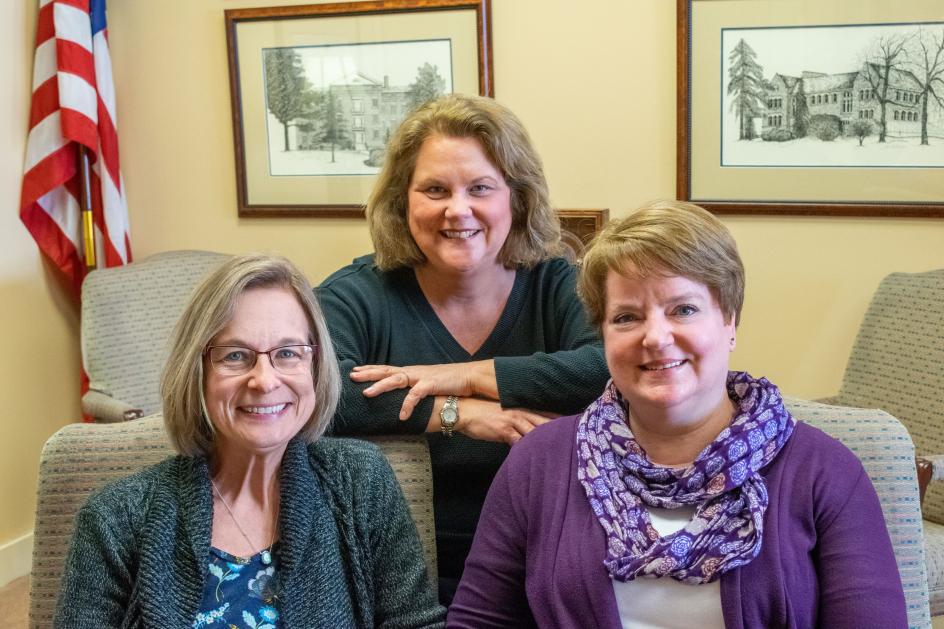 The Heidelberg community extends big congratulations to three faculty members, who were honored for their excellence in teaching, commitment to the humanities and distinguished service.
The annual faculty awards were presented last Friday (Feb. 21) at a dinner with their colleagues and members of the Board of Trustees, who were on campus for their winter meetings last weekend.
This year's winners are:
Dr. Stacey Pistorova (education) – the Ream-Paradiso Distinguished Teaching Award
Dr. Traci Stark (psychology) – the Jane Frost Kalnow Professorship in the Humanities
Dr. Robin Heaton (communication) – the Distinguished Service Award
Each of the award recipients shared remarks, advice and appreciation for teaching, humanities and service to students as part of the program. During the dinner, President Rob Huntington and Provost Beth Schwartz gave remarks and Board Chair Kathy Geier also shared her thoughts.
The Ream-Paradiso Teaching Award was first presented in 1996. This year, it was presented by Trustee Tony Paradiso and last year's recipient, Dr. Michele Castleman. This is the 20th year for the Frost-Kalnow Professorship, presented to Traci this year by Trustee Andrew Kalnow and 2019 recipient, Dr. Brian Haley. This is the third year for the Distinguished Service Award, presented by past recipient Dr. Nate Beres.
Published on
Feb 28, 2020