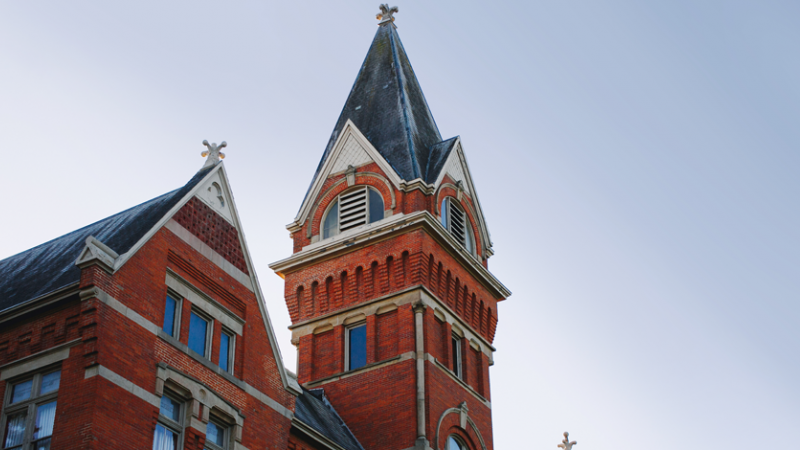 President Rob Huntington has announced that Heidelberg University has appointed Dr. Anthony Bourne to the senior leadership position of Vice President for Enrollment Management and Marketing, effective May 4. Dr. Bourne has worked in higher education since 2007 and comes to Heidelberg from Rhodes State College in Lima, where he is currently serving as the Assistant Vice President for Student Affairs.
"Dr. Bourne is committed to student success, diversity and collaboration," said President Huntington, who oversaw the national search. "He has excellent vision for analytics-driven and innovative strategies that will help Heidelberg identify, recruit, retain and graduate students from a comprehensive set of diverse backgrounds during a time when the higher education landscape is facing a number of critical challenges."
"I wholeheartedly believe that Tony will contribute positively to the high level of excellence at Heidelberg through his effective leadership, vision and energy," he said.
In his new role, Dr. Bourne will oversee the offices of Admission, Financial Aid and Marketing, ensuring that Heidelberg's strategic goals are met by enrolling students who are a good fit with the university's core student values.
Dr. Bourne has served at Rhodes State since April 2018, overseeing strategic enrollment management, strategic innovation, accreditation, policy analysis and strategic planning, financial aid and other responsibilities. From 2007-18, he was the Director of the Enrollment Management and Center for Equity in Engineering Education at Wright State University.  At Wright State, he founded the Center for Equity in Engineering Education, a research and student services think tank designed to improve the outcomes of underrepresented students.
Dr. Bourne also held management or leadership positions with the Dayton Area Chamber of Commerce and Kaplan Test Prep and Admissions, and has experience teaching math, engineering and economics courses.
He received his Bachelor of Arts degree in Economics from Wright State, his Master's of Public Administration degree with a focus on non-profit management from Walden University, and his Ph.D. in Engineering-Human Systems from Wright State, with a focus on student learning and success applications. In addition, he received a Leadership in Enrollment Management Certificate from the University of Southern California.
Published on
Mar 10, 2020