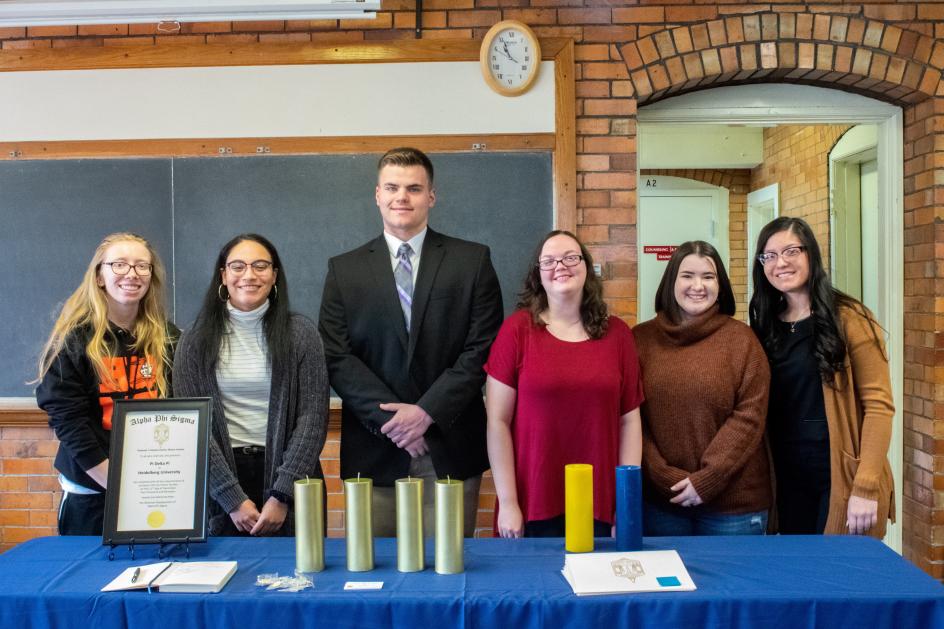 Congratulations to the inaugural class of inductees to Heidelberg's newest academic honorary, Pi Delta Pi.
Pi Delta Pi is Heidelberg's chapter of Alpha Phi Sigma, founded in 1942 to promote excellence in scholarship and performance among criminal justice students. The national organization – which follows the ideas of academic excellence, leadership, service and unity – has grown to over 330 chapters and more than 90,000 members.
Joining the esteemed group from Heidelberg are Mya White, who's serving as president; Howard Marus, vice president; Michaela Ueberroth, secretary; Kaitlynn Esquibel, treasurer, and Alexa Hawk, Julia Campbell and Emily Studer. They were inducted in an official ceremony on Thursday.
Dr. Sarah Lazzari and Dr. Aaron Sell are serving as Pi Delta Pi advisors.