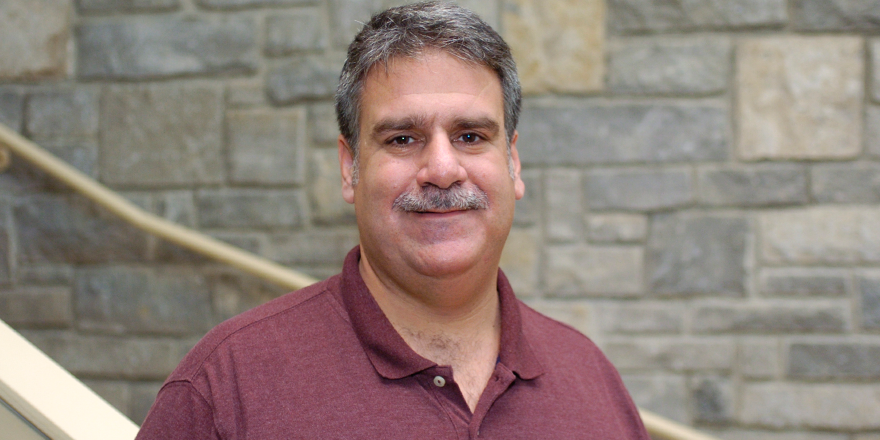 Dean and Professor of Chemistry Bryan Smith loves Heidelberg. Growing up in Tiffin, he enrolled as a first-generation college student in the late 1980s, excelling in the classroom and as a member of the Student Prince football team for a year.
Bryan is taking on a new leadership role at his beloved alma mater. President Rob Huntington announced on Tuesday that Bryan, who is currently also serving as the Dean of Allied Health, Behavioral and Natural Science, has been appointed Interim Vice President for Academic Affairs and Provost.
He will assume his new role in three weeks when current VPAA and Provost Dr. Beth Schwartz departs Heidelberg to become the Provost and Professor of Psychology at Endicott College in Massachusetts
"This transition plan will ensure that we serve our students and support our faculty as we finish the spring semester strong," President Huntington said.
In a time when colleges and universities are challenged to navigate through the COVID-19 health and economic crisis, Bryan will bring "the right balance of calming stability and urgency for change," the president added.
COVID-19 has presented all of us with a multitude of challenges, and Bryan plans to tackle them with a big dose of positivity. "I love Heidelberg!  As an ardent optimist, I prefer to think of the current situation as a catalytic force that enabled the Heidelberg family to come together quickly and effectively to pivot to the online delivery of courses while continuing to serve our students," he said. "I am hopeful that we can build on this momentum to tackle other key initiatives with a fresh and renewed perspective and determination."
Growing up in Tiffin, Bryan came to Heidelberg as an undergrad in 1987, graduating with his bachelor's degree in chemistry and biology in 1991. He went on to earn his Ph.D. degree in chemistry from the University of Wyoming in 1997. After teaching at Terra State Community College, Bryan joined the Heidelberg faculty in 2006. Currently, he holds the Susan Wolf Endowed Chair for the Dean of Natural Sciences and continues to teach chemistry. After serving as the chair of the department for many years, Bryan became an academic dean in 2017.
In addition to teaching, advising and research, Bryan has served on numerous Heidelberg committees, including his selection by his colleagues to be one of the first Faculty Representatives to the Board of Trustees. He was among the early developers of HYPE Career Ready and partnered with professor Jerry McDonald to develop the new Exercise Science major.
"Wow! I have the utmost respect for all my colleagues on the Heidelberg team, including students, alumni, staff, coaches, faculty, administration and Board of Trustees, and look forward to working with everyone to sustain and improve Heidelberg," he said about this new opportunity.
"My personal and professional goal is for Heidelberg to survive and, more importantly, thrive for at least another 170 years."
Published on
Apr 29, 2020