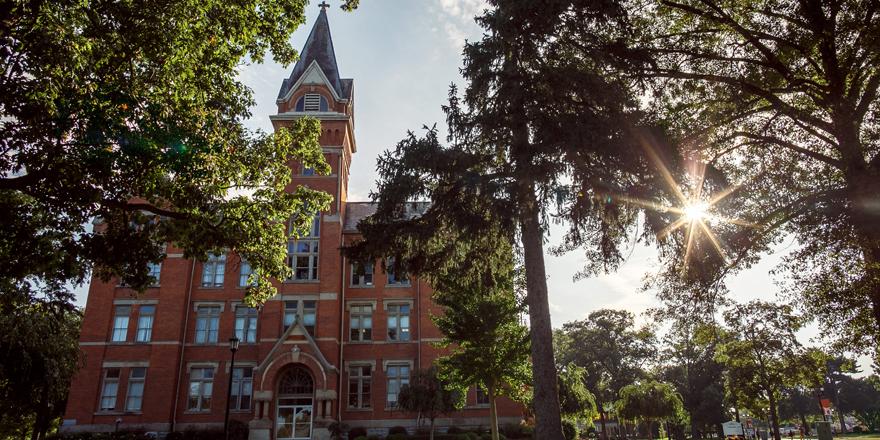 Heidelberg University announced today that it plans to reopen its campus this fall. Like colleges and universities around the country, Heidelberg was closed in mid-March in response to the COVID-19 pandemic, and students finished their spring semester classes online.
The decision to reopen came after thoughtful and careful planning, and communication with and guidance from local, state and national authorities.
"We are preparing everything at Heidelberg to be ready for the healthy and safe return of our students in the fall," President Rob Huntington said. This includes in-person classes complemented by online learning, classroom and residential facilities, and extra-curricular activities. "We want all of us back learning and living together."
In a message to new and returning students as well as faculty and staff, Huntington added, "We are expecting to teach, engage and grow with all of you in the best ways that we know how in our classrooms and labs, on our stages and fields, and through all the wonderful group and campus activities that make our university experience distinctive."
On Monday, Heidelberg submitted its Institutional Reopening Plan to the Seneca County General Health District as required. With its ongoing priority to keep students, faculty and staff, and visitors healthy, safe and well amid the COVID-19 pandemic, Heidelberg's plan strives to balance public health concerns with the needs of the university. It outlines how the university plans to restart enrollment activities, residential operations, seated in-person instruction, all facilities, and business functions over the coming months while keeping everyone safe to every extent possible.
"We need to return and regather as one Heidelberg campus community to go forward stronger and safety together," Huntington said. "The size and rural location of our campus give us measured confidence that we can effectively and responsibly provide a safe living and learning environment for everyone this fall, given the current circumstances."
Read the Heidelberg University Institutional Reopening Plan letter. 
Published on
May 19, 2020