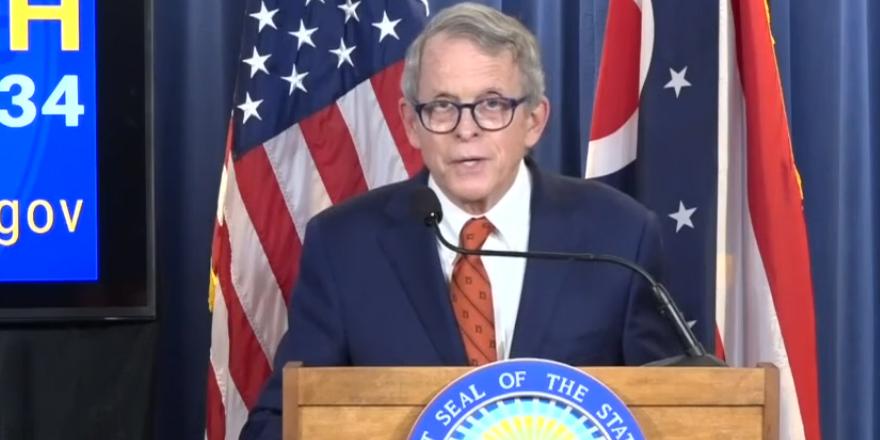 Just as he's done most days during his daily COVID-19 press briefing, Ohio Gov. Mike DeWine dons a tie representing one of Ohio's colleges and universities. Today was Heidelberg's day.

For the second half of the briefing, as the governor answered media questions, he was sporting the familiar orange and black tie with emblazoned Heidelberg "H." A few weeks ago, Heidelberg mailed the tie to DeWine along with a personal note from President Rob Huntington.

At the end of the press briefing, DeWine showed a video of the Heidelberg Marching Band's virtual performance of the fight song, and echoed "Go, Fight, Win."

Go Berg!