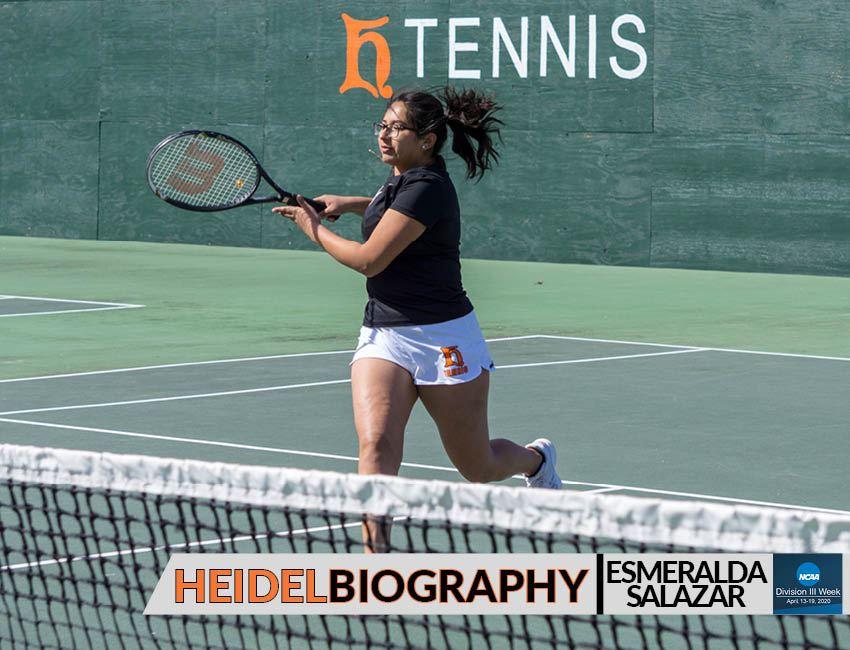 As part of the NCAA's Division III Identity Initiative in 2010, Division III Week was created to bring attention to the student-athletes competing in the largest division in the NCAA.  Schools like Heidelberg are charged with promoting the academic and athletic achievements of our students. 
Follow your passions and discover your potential
The college experience is a time of learning and growth – a chance to follow passions and develop potential. For student-athletes in Division III, this happens most importantly in the classroom and through earning an academic degree.
The Division III experience provides for passionate participation in a competitive athletics environment, where student-athletes push themselves to excellence and build upon their academic success with new challenges and life skills. And student-athletes are encouraged to pursue the full spectrum of opportunities available during their time in college.
In this way, Division III provides an integrated environment for student-athletes to take responsibility for their own paths, follow their passions and their potential through a comprehensive educational experience.  (taken from the NCAA Division III strategic platform)
HU's Division III Week Events
Division III Week is culminated with the sixth-annual Siggy Awards, which highlights the accomplishments of the Student Princes. 
Online, the HU Athletics website and 
Twitter feed
 will run a series of features, highlighting many of our student-athletes and alumni.    
Division III at Heidelberg
Roughly half of the incoming students to Heidelberg classify themselves as student-athletes.   Heidelberg's 22 varsity teams have more than 550 players on their rosters.
Many of the teams have enjoyed sustained athletic success over the past decade, highlighted by many appearances in national competition. 
More importantly, Heidelberg student-athletes have been recognized locally, regionally and nationally for their efforts academically.  Since 2010, HU scholars have been named CoSIDA Academic All-Americans 11 times.  
DIVISION III WEEK 2019  |  DIVISION III WEEK 2018  |  DIVISION III WEEK 2017  |  DIVISION III WEEK 2016  |  DIVISION III WEEK 2015  |  DIVISION III WEEK 2014 
Published on
Apr 16, 2020