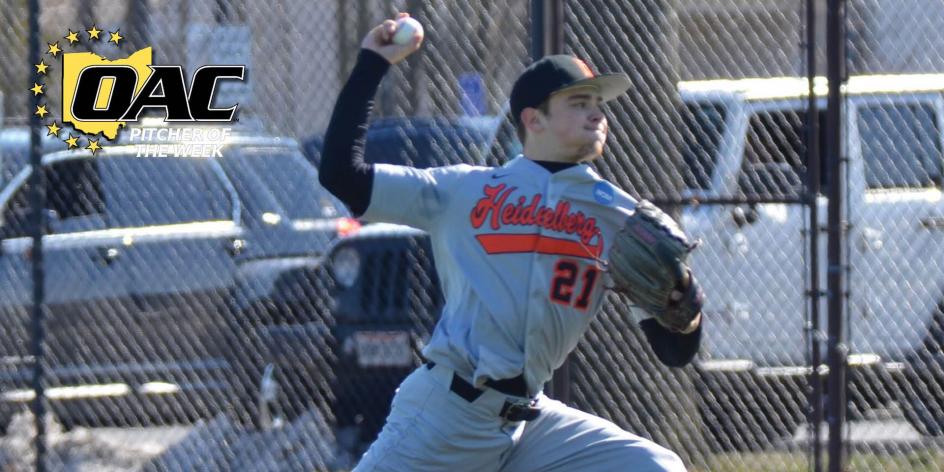 AUSTINTOWN, Ohio -- Junior Ross Thompson was selected as the Ohio Athletic Conference's Pitcher of the Week after his efforts on the mound in the season-opener this past Saturday. 
Thompson, making his debut in Heidelberg University colors, got the start against Anderson in the matinee game as part of a neutral-site, non-conference doubleheader. In his five innings of work, Thompson stuck out 12 batters, including registering the first seven outs via the punch out. 
In addition to his success fanning the Anderson hitters, Thompson surrendered just five hits and two earned runs on 83 pitches thrown. 
The Student Princes went on to split day one, and hold a 1-1 record on the season. 
Thompson is the first pitcher to receive the OAC's weekly award since Joey Wenning was selected at the Pitcher of the Week on April 22, 2019. 
Heidelberg is currently scheduled to return to action this Friday at Grand Park in Westfield, Ind. with a 2 p.m. first pitch against Wisconsin-Whitewater. Stay tuned to BergAthletics.com for updates revolving any potential schedule changes.
Published on
Feb 25, 2020