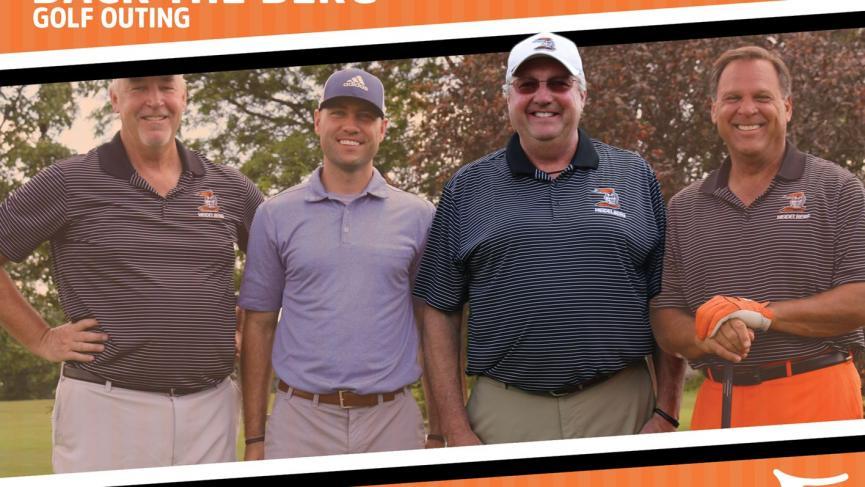 To honor one of its creators, the annual golf fundraiser for Heidelberg Athletics and The H Association is getting a facelift. Heidelberg Athletic Director Matt Palm announced on Tuesday that the event will now be named the Ron Linhart Memorial Back the Berg Golf Outing. The new name honors the late Ron Linhart '79, who passed away in November.  
Linhart was a two-sport standout for the Student Princes, excelling in basketball and baseball. He was inducted into the Heidelberg Athletics Hall of Fame in 1999.  
For as impressive a career as Linhart had as a student, his involvement with 'Berg Athletics as an alum is unparalleled. As long-time president of the H Association, he helped get the golf outing -- which now bears his name -- off the ground.  
"As H Association president and a close friend, Ron was an integral part of the early development of the Back the Berg Golf Outing. He brought energy and passion to make it a first-class event for Heidelberg Athletics. Ron never missed the event and constantly contributed through sponsorships and donations of merchandise for prizes and auction," said Jerry McDonald, '76, who recently retired after a lengthy career as a coach, athletic director and faculty member. "This event provides an opportunity for alumni and friends of Heidelberg to gather and support 'Berg Athletics on a special day of fun and camaraderie. Ron Linhart was about all of this. He will be dearly missed but remembered for his unwavering dedication and loyalty to Heidelberg."  
After his passing, Linhart's friends and family honored his legacy by funding an endowment with Heidelberg's Office of University Advancement & Alumni Affairs. The dividends of the endowment will be donated to Heidelberg Athletics.
"Ron was a shining example of a dedicated alum, generous with his financial support and his energy," said Palm. "Knowing how much Ron loved Heidelberg, renaming the golf outing he helped create is the perfect way to honor him."
The cost for the golf outing, scheduled for July 23, 2021, at the Mohawk Golf and Country Club, will remain the same. The $150 entry fee includes greens fees, cart, gifts, contests, drinks and lunch on the course.  
New in 2021, friends of Ron are invited to attend a steak dinner under the tent at Mohawk following the golf outing. The idea for the $25 dinner originated with Ron's widow, Sheila Crawford Linhart '80.
"The dinner will serve as a great way for all of Ron's friends to get together because we were unable to do so back in November," said Palm. "I'm sure there are so many stories to tell."  
Registration for the golf outing and the dinner is now open. 
Published on
Apr 29, 2021