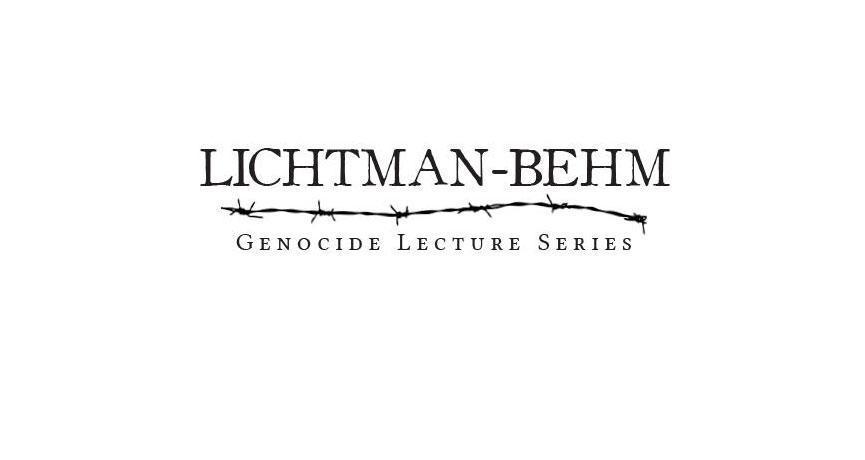 Over the past 10 years, Heidelberg University has brought awareness to the issue of genocide through the innovative Lichtman-Behm Genocide Lecture Series. Tuesday night, the series celebrated the milestone anniversary virtually with remembrances of speakers past, reflections of its impact and a nod to the future.
With an underlying theme of turning collective memories into collective action, speakers included members of the lecture series planning committee, family members of the original speakers, Holocaust survivor Jimmy Lichtman and liberator Don Behm, '51, former keynote speakers and young alumni.
A swirl of raw emotions marked the evening. But everyone felt the spirits of Jimmy and Don, both now deceased, especially with clips of the very first event when the two united on Heidelberg's campus in 2010 to share their harrowing yet inspiring stories of survivor and liberator.
President Rob Huntington shared his recollections of that first presentation in an overflowing Wickham Great Hall. "This was about two men, two lives, one story. They came together in 1945 and then reunited 65 years later on our campus," he said. 
Although the series has brought to light other incidents of genocide – the Cambodian "killing fields," the Rwanda genocide, the Native Americans genocide – that first presentation and the connections made that night live on for their impact on the 300-plus in attendance.
"There were moments of awe and respect for Don, who always deflected it. There were affection and tears for Jimmy, who shared graphic details of his survival," Rob remembered. "There were moments of total silence that night, moments of rousing applause in recognition for who they were in that moment. In the end, all of us pulled together."
These are moments that we cannot let go. "It was that powerful," Rob said, adding that Heidelberg was given a sacred gift that is treasured to this day. "On that night, today and forever, we will have that gift. It has blessed us profoundly." 
One of the highlights of the presentation was a message from Martha Lichtman, Jimmy's widow and herself a Holocaust survivor. Martha spoke fondly about the ways Heidelberg embraced her family. "Few things brought more joy to Jimmy than reuniting with liberators like Don and George (Sherman, a keynote speaker in 2011), and speaking to students," she said. 
She spoke of their "beautiful life together." "Jimmy and I traveled the world, but it was nothing like the friendship and hospitality of the people from Heidelberg. This year, we especially miss your welcoming hearts."
Despite the divisions in our country and the world, Martha said she still has hope for a peaceful future. "After the Holocaust, we said 'Never forget. Never again,'" she said. "But you all give me hope. You are part of the last generation to meet Holocaust survivors like me. It's up to you to keep these memories alive. 
"My story is part of your story. Our legacy is in your hands. What happens next is up to you."
Representing the Behm family, Leslie Behm, '76, spoke about creating an endowment for Heidelberg that was in part dedicated to helping to keep the Lichtman-Behm Genocide Lecture Series alive. "I hope 'Never again'; will become a reality sooner than later, and everyone will take care of each other worldwide," Leslie said.
Jimmy and Martha's grandson, David Estrin, the founder and CEO of the Together We Remember coalition, emceed the event with his trademark great passion. Among the other presenters were former keynote speakers Sreng Kim-Chhay, a survivor of the Cambodian "killing fields," and Chief Billy Friend of the Wyandotte Nation. 
Educators Joe Moore and Dominic Helmstetter spoke about the impact of the series' outreach efforts for local students. Both agreed the opportunity for the students to connect real faces and real people with the pages of their history books is invaluable.
Each year during as part of the Lichtman-Behm Genocide Lecture, Heidelberg has brought to campus several hundred junior- and senior high school students to hear from the keynote speakers. These talks "shines light on a dark topic that a textbook just cannot do," Dominic said. "To share these experiences with my students is just so valuable."