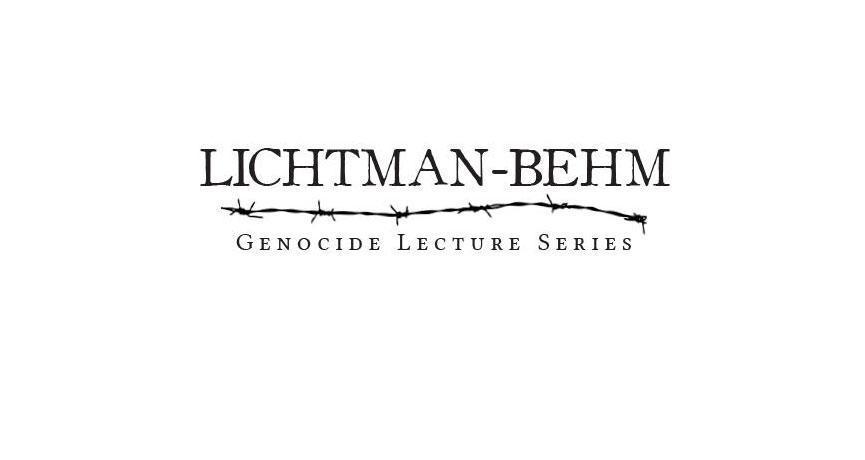 In 2010, Holocaust survivor Jimmy Lichtman and liberator and 'Berg alumnus Don Behm, class of '51, came face to face on the Heidelberg campus to share their harrowing yet inspiring stories. After that, the university created the Lichtman-Behm Genocide Lecture Series in their honor and to create an important awareness around the theme of "never again."
On Tuesday Feb. 23 at 6:30, Heidelberg and the Together We Remember Coalition will celebrate the 10-year anniversary of the Lichtman-Behm Genocide Lecture Series with a virtual program. Everyone is invited to participate.
Featured speakers will include family members of the founders, who have both passed away, sharing their personal perspectives. David Estrin, who was the keynote speaker in 2019 and is the grandson of Mr. Lichtman, and 'Berg alumna Leslie Behm, class of '76, will represent the families. The program will include a brief history of the series and its origin from Jim Minehart, executive director of Planned Giving and Major Gifts at Heidelberg and a Planning Committee member; a personal perspective by President Rob Huntington; and a  walk back through the series by Dr. Courtney DeMayo Pugno, Heidelberg history professor, director of the Owen Center for Teaching and Learning, and coordinator of the series Planning Committee for many years. Courtney will share a timeline in photos of past speakers that have included, in alternating years, Holocaust survivors and those representing an example of genocide. A number of those past speakers are scheduled to join the presentation as well.
A significant part of the Lichtman-Behm Genocide Lecture Series has been community outreach to local and area middle school and high schools. Planning Committee member Joe Moore, a local educator, will share the connection to the schools, and teacher Dominic Helmstetter, also a member of the Planning Committee will speak about the series from the perspective of an educator.
Heidelberg students and young alumni will share perspectives about their participation in the series and how it has impacted their lives.
Ultimately, the anniversary celebration will pay homage to the past and build excitement for the future.   
If you would like to register, please visit www.heidelberg.edu/LBGLS10.