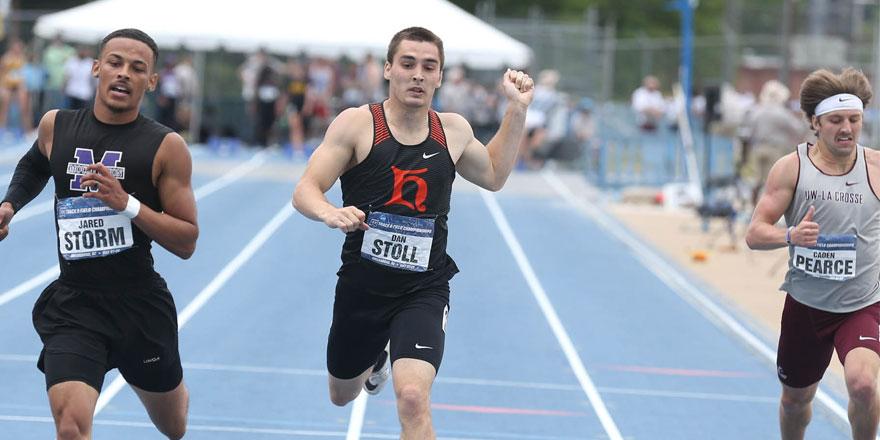 GREENSBORO, N.C. — Dan Stoll has made history once again at the NCAA Division III championships. He earned All-American honors in the 400 meter dash by finishing in fourth place in the final. 
"Dan put together an incredible last month of the season just to get here. Then to rise up to the competition and not back down was fun to watch," said Head Coach Brian Grime.  "Coming in ranked 10th and finishing 4th goes to show how much he wanted this. We are proud of Dan, and thankful for all the coaches that have played a part on his development, including Coach Joe Yoder and Coach Antone Truss." 
The senior from Huron ran a time of 47.56 in the final of the 400 meter dash. He broke his own school record that was set yesterday in the prelims. 
"I honestly just felt so relieved. It confirmed everything that I believed about myself and my athletic capability," said Stoll about the feeling of standing on the podium. "I decided to bet on myself to come back to try to accomplish my goals and it definitely paid off. I was an All-American last year indoor for two events, but this one is so much more special to me because I actually feel like earned it ... It's definitely how I imagined my career ending and I am so happy that I could accomplish what I have here at Heidelberg."
Stoll becomes the 21st outdoor All-American and the fourth three-time All-American in program history.