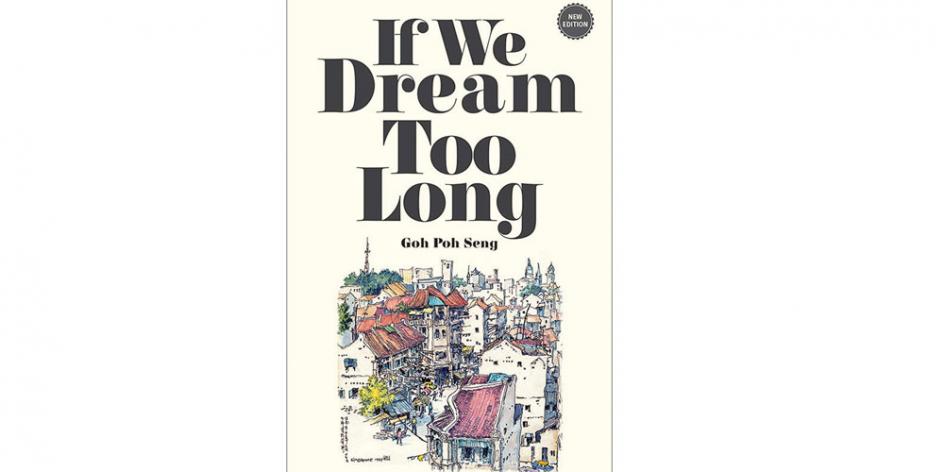 A group of Heidelberg students from Barry Devine's "The Empire writes Back" literature course back in 2019 have left their mark halfway around the world in Singapore. 
One of the novels the class read was "If We Dream Too Long" by Goh Poh Seng. It was written in English, and is considered to be the "first Singaporean novel" and is now a classic in Asian literature. 
"In one of our class conversations, we talked about a character who misattributes an ancient story to Mencius instead of Zhuangzi. It is the famous story of the man who awoke from a dream to wonder if he was a man who dreamed he was a butterfly or a butterfly dreaming he is a man," Barry explains. "We discussed whether it was the mistake of the character or of the author." 
The original author died in 2010. So Barry decided to reach out to Dr. Koh Tai Ann, the editor of the edition the class was reading, to see if she could shed light on the apparent "mistake" in the story.
"She said that she was just as confused, but that either interpretation could be correct," he says. As it turns out, Dr. Koh knew the original author personally and knew that his education was far more influenced by Western traditions than Chinese traditions, so it is plausible that the mistake was the author's. She told him is also plausible that the author made the character (a semi-autobiographical version of himself) commit the error on purpose to highlight his tenuous connection to his cultural heritage, which is a main theme in the novel.
In preparing the new edition of the novel, Dr. Koh wrote a new introduction in which she mentions this confusing scene and talks the Heidelberg English class in a footnote. She wrote in her introduction: "My students, too, had been puzzled by this misattribution and wondered if it is the author's or Kwang Meng's effort. I thank Dr. Barry Devine and his attentive students at Heidelberg University, USA, for alerting me to a need for this to be noted and explicated."
Programs
English
Literature
Writing