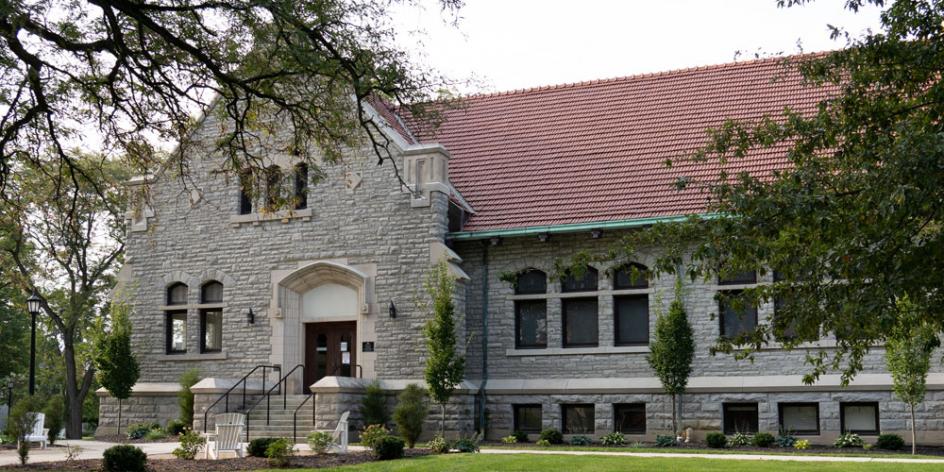 ---
After she graduated in 2020 with her English degree, Danielle Lester decided to take a gap year and signed on to work at a bank. But that didn't last long, and it didn't surprise her English professor, Dr. Barry Devine. Within six months, she was already itching to go back to school.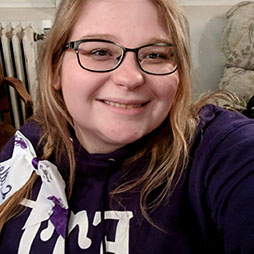 "Dr. Devine actually joked with me that, just like him, I would probably only last a couple of months before I was excited to be back in the classroom, and of course he was right," says Danielle.
Danielle is among a group of four recent 'Berg grads who are settling into their first semester in English graduate school – albeit in different schools with different concentrations.
"English was a no-brainer," Danielle says. "I always joke that I can't do anything else, but in reality, there's a sense of community in the English academic world that I'm so happy to be part of again."
Danielle is attending the University of Toledo, pursuing her master's degree in English with a Literature concentration and also serving as a teaching assistant. Barry put her in touch with the program. 
Also enjoying their first grad school experiences are Kasandra Christner, '20, and Clarissa Jones, '19, both of whom are enrolled at Case Western Reserve University in the Northeast Ohio MFA in Creative Writing program, and Elyssa Williams, '19, who's pursuing her Master of Arts In Rhetoric and Writing at the University of Findlay.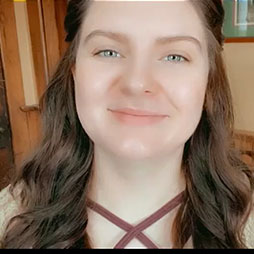 Like Danielle, Elyssa hadn't planned to pursue graduate studies right away – until Barry reached out to her to tell her about her current program at UF. "I loved the writing and literature classes I took at Heidelberg, so I am looking forward to this next step," she says.
All four young alumni are taking positive outcomes from their Heidelberg curricular and co-curricular experiences – from supportive faculty to opportunities to travel and to be part of campus events and related groups – into their next chapter.
"Learning to read and write effectively were at the core of my major at Heidelberg," Kasandra says. "Even as I'm just getting started with my graduate class, I'm already using those skills. With so many of my current classes centered around workshopping peers' writing, Heidelberg's upper-level literature and writing courses set me up for success." She adds that furthering her English education is "an investment in myself and my future."
As an undergrad, Kasandra worked in the Writing Center and found that she really missed helping students become better writers. At CSU, she is doing the same job, finding it rewarding to be working as a writing tutor again.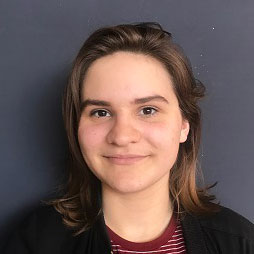 Also in CSU's NEOMFA program, Clarissa – although she was a history major – has found that her literary classes prepared me to be open minded, "even when I feel out of place." She shifted gears upon the prompting of her former English professor, Dr. Lucy Biederman, who walked her through the publishing process.
"I was dead set on a history program, but then I got a couple of poems published and COVID happened and shut the door on some opportunities there, and now I'm doing this," she says, adding that if not for Dr. Biederman's encouragement to publish, she wouldn't be on her current path.
All of these young alumni credit the great connections they developed with faculty, and have expressed their appreciation for the encouragement and support they received here.
"My professors were always very supportive … encouraging us to participate in groups/events on campus that could benefit us, like the Student Research Conference or the Kil. I joined the Morpheus Literary Magazine after a professor suggested it to me," Elyssa says. "The faculty really made sure we learned things that would be useful in the 'real world,' like how to speak in front of larger groups, how to read and think critically and how to analyze problems."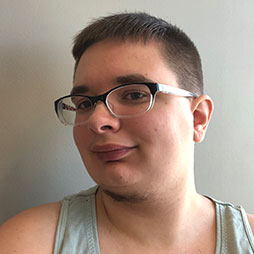 Danielle takes it one step further. "The entire faculty and staff are so great at helping you prepare for life after undergraduate," she says. Whether setting up internships, writing a professional resumé or participating in HYPE Career Ready®, Heidelberg does a great job of getting students to conceptualize how what they are learning now will have an impact on their futures, "while providing us with tools to feel prepared."
So far, graduate school is going great for these well-prepared 'Berg alumni. 
Published on
Sep 20, 2021