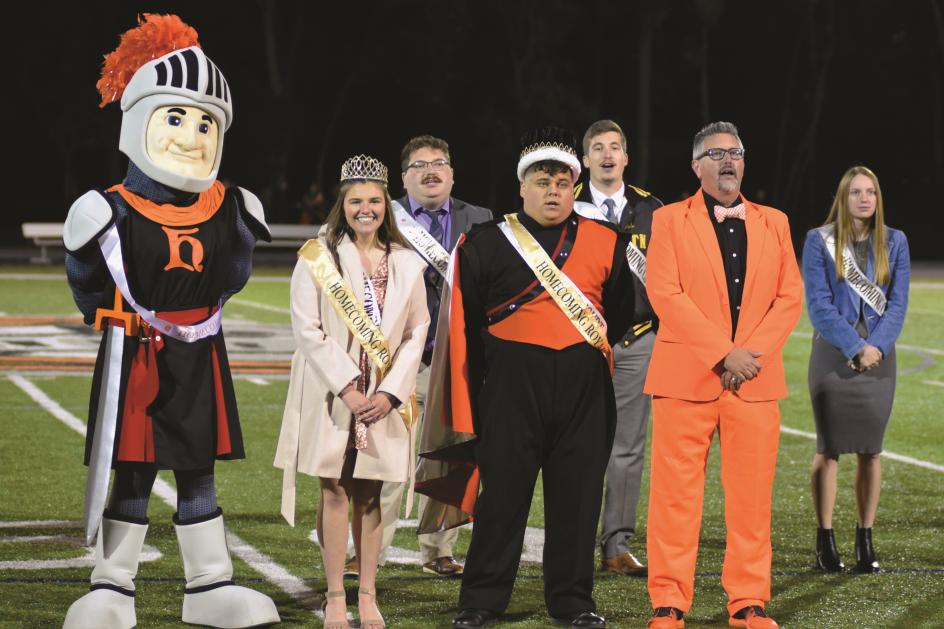 ---
Seniors Lauren Mussig and Seth Eisenhower were chosen as 2021 Heidelberg University Homecoming Royalty on Saturday, Oct. 16. Lauren is from Seven Hills, Ohio, and is majoring in biochemistry. Seth is from Green Springs, Ohio, and is majoring in music. 
About 500 alumni returned to campus to celebrate Homecoming around the theme "BergStock." Following a week of student activities on campus, alumni enjoyed the Heidelberg Hustle 10L/5K/2-mile walk, the traditional Homecoming parade, special events, performances, a tailgate event for the Class of 2020 and a spectacular halftime show by the Heidelberg Marching Band, including about 25 Alumni Band members.
Heidelberg Athletics inducted the 35th class into the Hall of Fame and the Student Prince football team followed that up with a 52-19 win over Otterbein in the annual Rhine River Cup. It was the 500th in the program's history.
View the 2021 Homecoming photo gallery.
Published on
Oct 18, 2021