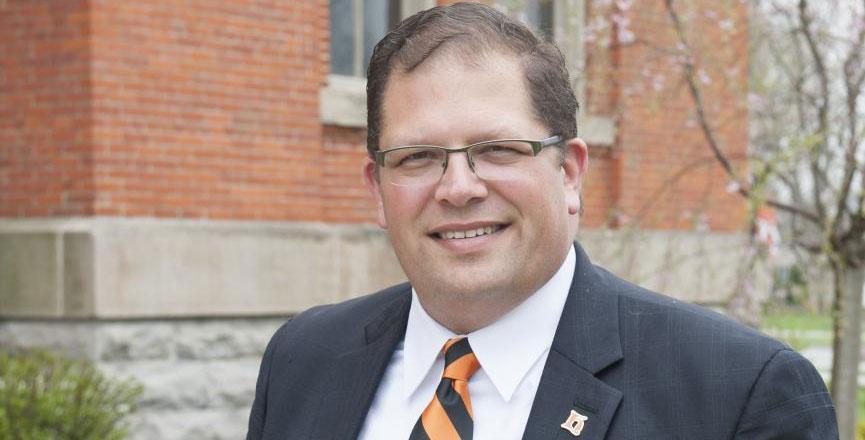 Heidelberg Band Director Jon Waters knows exactly where he'll be when the calendar rolls over to 2022. He'll be among more than 250 band director friends who will be performing in the Tournament of Roses Parade in Pasadena, California.
Jon has been selected to direct the first-ever America's Band Directors Band, a talented group of music educators, primarily middle school and high school band directors, who will come together to celebrate the resilience and power of music. This new venture is a product of the Sewell Foundation of Pickerington, Ohio, which annually presents a service award to one band which it sends to the Rose Bowl.
Band members range in age – from those early in their careers to those who are coming out of retirement to perform together as part of the band. They're coming from around the world, too.
"I'm very honored to have been chosen to be the director," Jon said. "There will likely never be a more experienced band assembled than this one. What's more, the band will represent music educators from across the country and around the world."
"The sum total of students we have collectively educated could literally be in the millions."
Slots in the band are nearly filled, and the diversity of the members is unique, Jon said. There's a father who's recently retired and his daughter who followed his footsteps as a band director and another from a remote island in Alaska. And one of Heidelberg's own – Blake Depinet, a senior music education major from New Riegel, Ohio – will participate with his grandfather.
"The diversity of the group and the amazing life stories they tell through music education are just remarkable," Jon said.
There's another unique element about the band's performance in the Tournament of Roses Parade, which two groups: bands and floats. America's Band Directors Band will be the first combo band and float to appear in the parade.
"From the beginning, we did not want to take away a spot from a high school or college band," Jon explains. So they compromised. "We are calling ourselves a float with a band in and around it. We'll be a float with 250-plus outwalkers."
Currently, music is being composed especially for the band, and it will have multiple purposes. The compositions will be shared with current band directors' ensembles so they can learn and play it with their bands as well.
Additionally, the music will tie in with local service projects. "We're asking each director to engage in some community service element in preparation for the parade in their home communities," Jon said. "Then, the students will recognize their tunes in the parade."
He calls this endeavor "an honor of a career for me." It's bigger than just a single performance in sunny California on Jan. 1, 2022.
"When I look at what the group represents, it represents the power of music in students' lives."
Coming out of our COVID fog, that power and resilience will be something to celebrate. "This performance will stand as a testament to music educators and a testament that we survived COVID and a new year is upon us," Jon said.
"I'm really excited about it."
Watch this quick message from Jon.