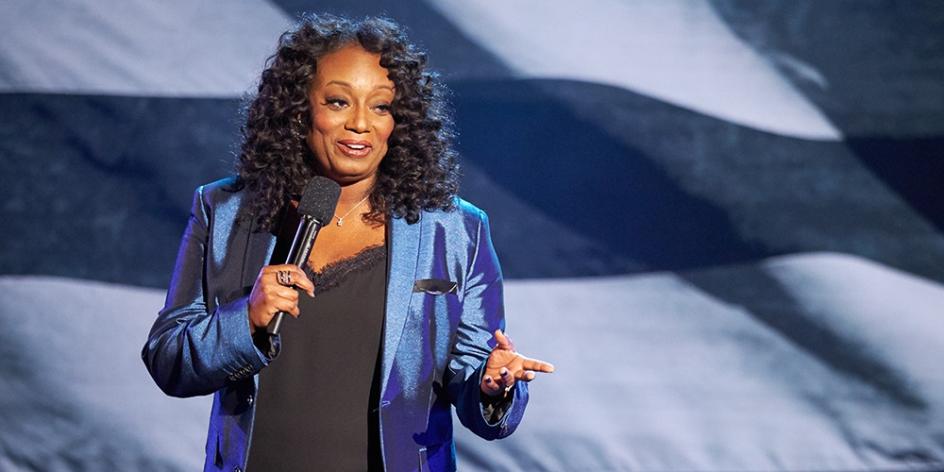 This year's Commencement will be a day of pride for the Class of '22 and for the university, as two distinguished alumni have been given the prestigious honor of delivering the Commencement keynote address and the baccalaureate sermon.
President Rob Huntington has announced that stand-up comedian, writer and actress Tracey Ashley, a 1991 grad, will speak to graduating students during Commencement Exercises on Sunday, May 15, in Hoernemann Stadium.
With a career spanning more than 20 years, Tracey has performed at comedy clubs, corporate events, college campuses, The Kennedy Center and Carnegie Hall. Her comedy has captured audiences worldwide with its charm, wit and relatable yet unique perspective addressing the everyday challenges and triumphs of relationships, family and just being ourselves. She continues to write and perform and will be seen on an upcoming comedy special filmed at The Netflix Is A Joke Comedy Festival 2022. 
Currently, Tracey is the head writer and co-executive producer of HBO's Emmy award-winning A Black Lady Sketch Show. She recently debuted her half-hour stand-up comedy special on the Netflix series Tiffany Haddish Presents They Ready. She has been a featured comic, opening for Tracy Morgan on his 75-city comedy tour and performed on Wanda Sykes Presents: Herlarious on OWN. She advanced to the semi-finals, appearing on Season 5 of NBC's Last Comic Standing.
Tracey became a writer on Season 2 of the hit TBS series The Last O.G, starring Tracy Morgan and executive produced by Jordan Peele. She also appeared on the show as a beauty salon owner named "Ms. Tracey." Additionally, she was a writer on the hit CBS series The Neighborhood, starring Cedric the Entertainer, for three seasons, also appearing as "Wanda" in Season 2.   
While at Heidelberg, Tracey was a state and national Speech Team champion, along with her teammates. She earned her bachelor's degree in 1991 in Communication and Theater Arts and is a member of the Philalethean Society. She also holds memberships in the Screen Actors Guild and Writers Guild.
Delivering the Baccalaureate sermon on Saturday, May 14, will be Rev. David Long-Higgins, Class of '84, a member of one of Heidelberg's legacy families. Rev. Long-Higgins serves as the Conference Minister for the Heartland Conference of the United Church of Christ and its 323 UCC congregations in Ohio, Northern Kentucky and West Virginia.  In that role, he has a particular call and passion to strengthen the covenantal collaboration between congregations, associations, institutions of higher education, health and human service ministries, ecumenical and interfaith engagements, as well as partnerships local and global. 
Rev. Long-Higgins has served in numerous capacities throughout the UCC, including service on the Wider Church Ministries Board and the Common Global Ministries Board of the UCC and Christian Church, Disciples of Christ, representing the board for its partnerships in Latin America, Europe, the Middle East and Southern Asia.  He also served on the former Executive Council of the UCC and currently serves on the Cabinet of the Council of Conference Ministers of the UCC, the Board of Directors of United Church Homes, the Board of Trustees of United Theological Seminary of the Twin Cities, and as Chair of the Governing Board of the Ohio Council of Churches.
After graduating from Heidelberg in 1984, Rev. Long-Higgins also earned his Master of Divinity degree from United Theological Seminary of the Twin Cities.  In addition, he is a graduate of the Wellstreams Spiritual Direction Training Program.  Together with his wife, Beth, '84, who is an ordained UCC clergyperson and a member of our Board of Trustees, David has served two local congregations in Louisville, Kentucky, and Canal Winchester, Ohio.
If you have questions about Commencement, visit www.heidelberg.edu/commencement-2022 or email commencement-questions [at] heidelberg.edu.
Published on
Apr 25, 2022