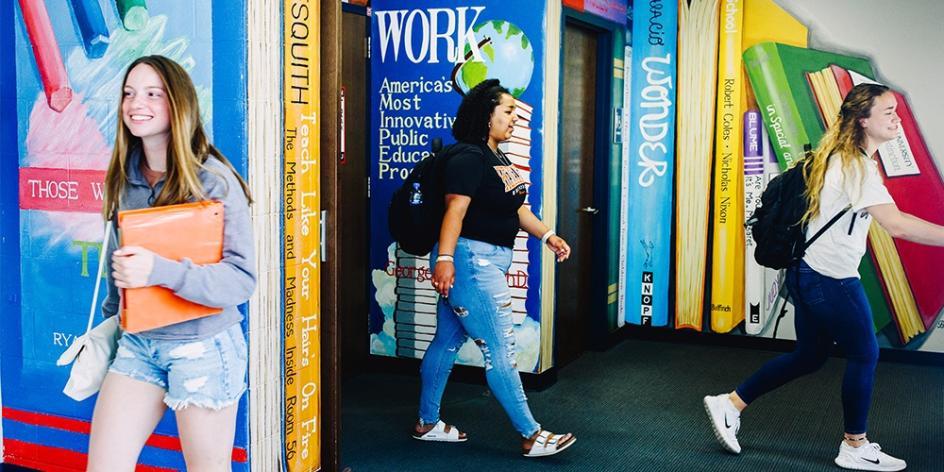 This summer, Heidelberg will launch a collaborative partnership with Tiffin City Schools, Calvert Elementary School and Bridges Academy to provide intense support and "high-dosage" tutoring in math and reading to K-5 students whose learning may have been disrupted by COVID-19 or other situations.
Heidelberg recently learned that its School of Education is among 33 colleges and universities to receive grant funding from the Ohio Department of Education's Statewide Mathematics and Literacy Tutoring Grants. Heidelberg will use the grant funding to create the Genius Afterschool Program (GAP).
The School of Education will receive $288,000 to create GAP, a two-year program that will pair sophomore and junior education majors at Heidelberg to serve as trained tutors for students identified at higher risk, significantly impacted by COVID and demonstrating academic lag.
 
"GAP's vision is to implement a Genius Hour framework, an approach to learning where students are guided by their own interests, background knowledge and curiosity to learn," said Dr. Stacey Pistorova, associate professor of elementary education and the grant's author.
ODE: Pandemic significantly affects underserved
Data from the 2020-21 school year show the major impact the pandemic has had on student learning in Ohio, especially in math. According to the Ohio Department of Education, the pandemic more significantly affected learning for Ohio's historically underserved students. "Ohio must provide intensive support to accelerate learning for students who have been impacted by the events of the past few years," ODE said.
 
"High-dosage" tutoring – which ODE says can produce "large learning gains for a wide range of students, including those who have fallen behind academically" – is a huge step forward. According to the Annenberg Institute, "high-dosage" tutoring – more than three days per week or at a rate of at least 50 hours over 36 weeks – was found to increase achievement an additional three to 15 months of learning across grade levels.
'Truly a gift' for children who need it most
For the Tiffin City Schools, the GAP program will be a blessing when it's needed the most. Michelle Tuite, Lincoln School Pre-K Director of Educational Programming, recognizes the potential in helping students close the gap.
 
"This collaborative effort with Tiffin City Schools and Heidelberg University will offer our students the intensive intervention that is necessary for closing the gap," Michelle said. "This will also allow our students who have or currently dealing with incarcerated family members exposure to an environment focused on higher education.
 
"Receiving the funding to put this into place is truly a gift to our children who need it at a time when they are most vulnerable," Michelle added. 
Heidelberg's teachers in training stand ready to become those tutors and fill the GAP for the students who have fallen behind. The after-school GAP program, which will focus on language, literacy and math skills, will be held on Heidelberg's campus and will be overseen by Heidelberg education faculty.
'Berg tutors 'can't wait to get started'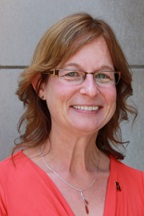 The GAP program will launch in September with 15 'Berg tutors working with 30 K-5 students, Stacey said. In the 2023-24 school year, a minimum of 25 'Berg tutors will be hired to serve approximately 50 students from Tiffin City, Calvert and Bridges. The tutors will receive training this summer, focusing on targeted reading and math instructional strategies, assessment and individualized project-based learning. They will also attend professional development opportunities provided by teachers in the partnering districts.
 
Because GAP contains an element of building capacity to see significant impact and sustainability, Heidelberg is developing a component for its GAP partners as well as families and caregivers of the K-5 students. Stacey explained that Heidelberg will host two professional development opportunities for participating teachers and administrators. For families and caregivers, the university will host four Genius Celebration nights every year, during which the K-5 students and their Heidelberg tutors will present their Genius projects, centered on applying math, reading and writing skills to real-world problems.
 
"The ongoing collaboration between GAP and the participating schools is a key component of this program," Stacey said. "This program is a win on many levels: for Heidelberg's student teachers but more importantly, for the elementary students who will, we believe, regain their lost learning achievement over the two years of the program."
 
"We can't wait to get started."