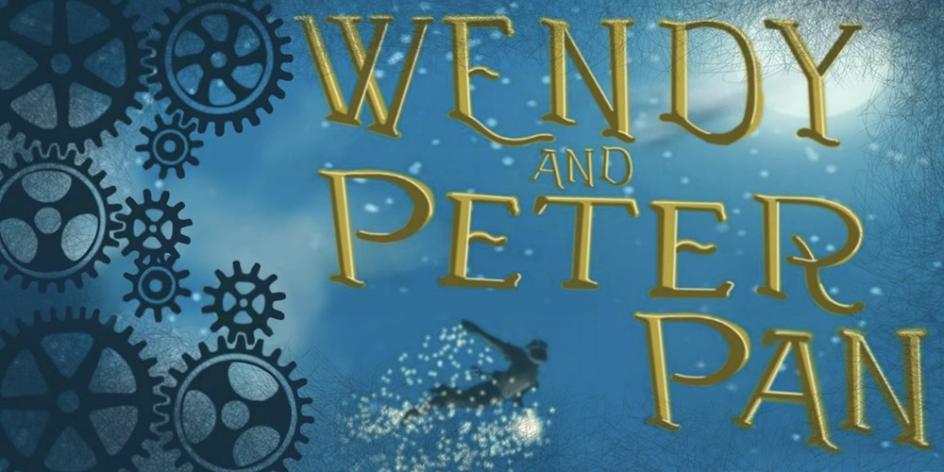 Everyone knows the classic tale of Peter Pan and the Darling children who travel with him beyond the stars to Neverland. However, Heidelberg Theatre's upcoming presentation of Wendy & Peter Pan puts a new spin on the story. 
Wendy & Peter Pan opens next Thursday on the Gundlach Theatre stage, and runs through Sunday, Nov. 13. 
Heidelberg Theatre's adaptation is told through Wendy Darling's perspective as she meets Peter Pan, the boy who never grows up. She and her brothers, John and Michael, fly away with Pan and Tink to  Neverland, where they meet with the Lost Boys and battle the evil Captain Hook. This feminist re-working of the story prominently discovers some of the darker themes within the original story and introduces some new characters, such as Tom, a fourth child of the Darling family.
Wendy & Peter Pan is written by Ella Hickson, adapted from the original play and novel Peter Pan, or The Boy Who Wouldn't Grow Up by J.M. Barrie.
Making her directing debut at Heidelberg will be Karla Kash, new director and associate professor of theatre. Ben Neiberlein is the student assistant director.
Cast in the lead roles of Wendy and Peter Pan are Riley Ameel and Jackson Helmholtz, respectively. The role of Tink is filled by Krista Hagans. The brothers, John, Michael and Tom, are played by Zaria Keys, Bri Clark and Dermot Healy. The villainous Captain Hook is played by Gretta Griesbach, and their trusty first mate, Smee, is being played by Jadon Muniz. The role of Tiger Lily will be filled by Khadijah Kennedy.
Rounding out the cast are Mrs. Darling, played by Solana Petrone, and Mr. Darling, played by Ben Pollizi. Amelia Hammond will perform as Dr. Giles, The Crocodile and Scruffy's Shadow. 
As for the Lost Boys: Tootles is played by Audrey Warren, Nibs is played by Nick Talion, Curly is Lexi Lang, Slightly is played by Jack Mills, with Lizzie Bowman as Doc Swain, Kylee Kent as Knock-Bones Jones, Jacob Frankart as Murt the Bat and Peter's Shadow, Sarah Jewell as Skylight and Scrappy, Natalie Joritz as Martin the Cabin Boy, Scooter Austin as George, Taylor Yunker as Mostly, Ari Penny as Pink, and Wilhelmina Opferman as Noodles.
Show times are 7:30 p.m. Thursday, Friday and Sunday, Nov. 10, 11 and 13; and 2 p.m. Saturday, November 12. Get ready to fly to Neverland and reserve your tickets online at gundlachtheatre.org. Berg students: $5; Faculty & Staff and Berg Bravo: $10; General Admission: $15.