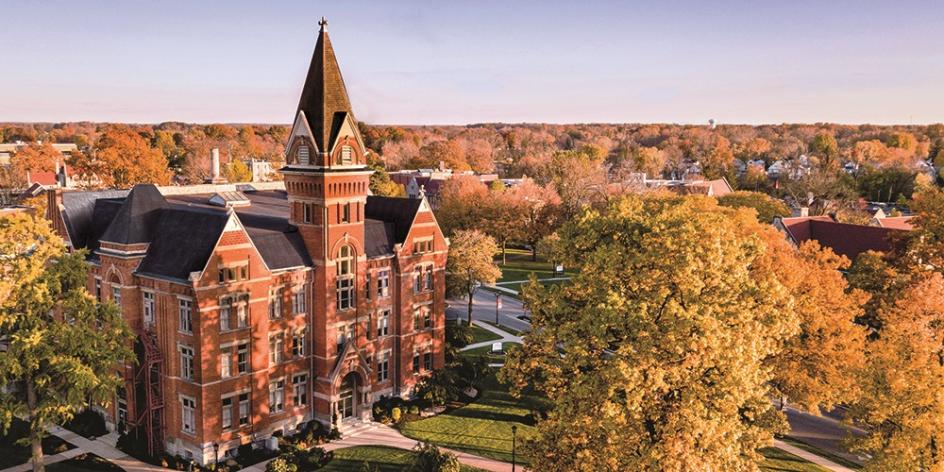 For the third consecutive year, Heidelberg University's tuition is holding at its current rate.
On Friday, the University's Board of Trustees voted again for no increase in tuition for the 2023-24 academic year. The current annual tuition will remain at $32,900. Given Heidelberg's strong financial aid strategy, every student accepted to Heidelberg receives financial support, thus reducing the "sticker price" of what they actually pay toward tuition.
Coupled with Heidelberg's Tuition Guarantee – which locks in the cost of tuition for students over their four years of study – students and families can feel confident in knowing that a Heidelberg education will remain affordable and accessible throughout their college careers.
"Keeping tuition at the current rate is the result of understanding the burdens that families are going through to get ahead," said Dr. Tony Bourne, vice president for Enrollment Management and Marketing. "There are no gimmicks here. What matters to families is that the cost of an education is reasonable, that they pay for quality teaching, and that their student has doors opened for them because of this investment."
Heidelberg is committed to a straightforward approach to keeping tuition affordable. In addition to the up-front Tuition Guarantee, the University offers Test-Optional Admission for incoming students as well as a Four-Year Graduation Guarantee for all continuing students.
"We are focused on delivering tremendous opportunities and advantages to our students at a cost that makes Heidelberg a great educational value," said President Rob Huntington. "We also offer our PlusOneAdvantage® Tuition-Free Scholarship to all students who graduate in four years or less."
These high-impact initiatives keep the focus on student success and make a higher education degree more accessible.
"We're working to make sure every student in our region can find a path that provides strong teaching, where the education they earn provides them opportunities for a great future," Bourne said.
Published on
Oct 24, 2022