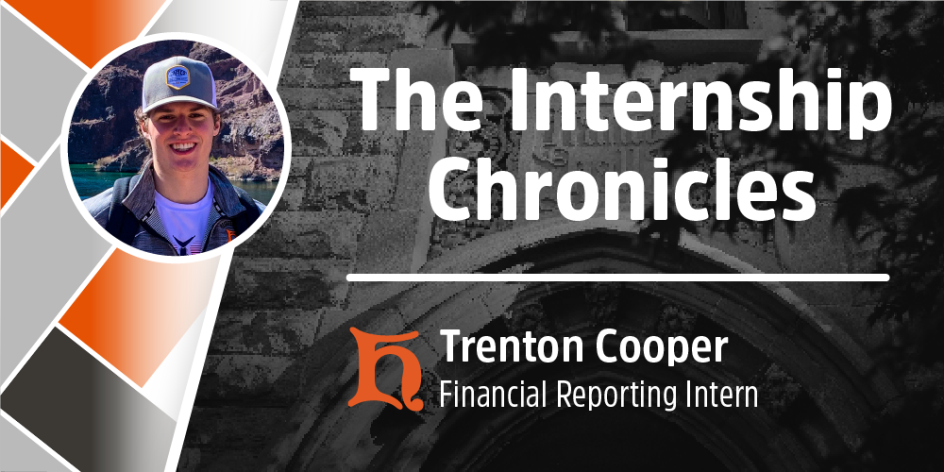 One spring day, a Student Prince decided to go on a summer adventure. "It won't be long before I have a career," the Prince said, "so I'd better start preparing now." So with some 'Berg education under their hat, and some connections in their back pocket, the Student Prince began forging their way through an internship.
We continue our web series, Internship Chronicles.
Chapter 16: The Desire to Learn
Trenton Cooper is a business administration major with a concentration in finance, from Tiffin, Ohio. This summer, Trenton interned with Lands' End, an American clothing and decor retailer. Lands' End began in 1963, when founder Gary Comer began mail-order selling sailboat equipment in Chicago's tannery district. It is now a publicly traded apparel company based in Dodgeville, Wisconsin. Trenton is interested in pursuing business as a career, but isn't sure what exactly he'd like to do. He utilized this internship to help narrow his options for a future career. 
How did you find your internship, or how did the internship find you?
I found the internship from connections I have made from previous jobs / internships. I then applied through the Lands' End website and went through a series of interviews. 
What did you expect from your internship initially?
I had a very open mind going into the internship; I was just very excited to get the opportunity to learn from a top tier company like Lands' End.
What really happens in your day-to-day work?
Day to day work includes financial reporting, daily pacing reports, attending departmental meetings, and project research. 
What connections have you made?
So far the networking opportunity has been great. My team leaders have introduced me to so many great people from different departments in the Lands' End. This has allowed me to see the different business operations that go on at Lands' End.
What is the most valuable thing you'll bring back to the classroom after this experience?
Coming out of the internship I will gain knowledge of corporate finance and get a grasp of financial modeling, forecasting, and reporting. All of this will help me enhance my skills for the future. 
If your internship was a book or a chapter in a book, what should it be titled?
"The Desire to Learn," because I am going in and taking in every little detail they teach me. This is a huge opportunity for me and my future, and I want to make the most of it. 
For more information, visit Lands' End's website.