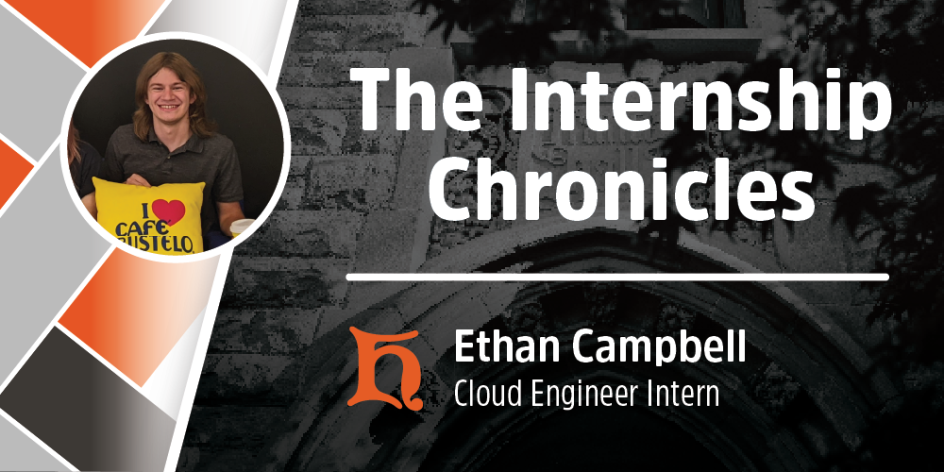 One spring day, a Student Prince decided to go on a summer adventure. "It won't be long before I have a career," the Prince said, "so I'd better start preparing now." So with some 'Berg education under their hat, and some connections in their back pocket, the Student Prince began forging their way through an internship.
We continue our web series, Internship Chronicles.
Chapter 9: "The Summer in Orrville"
Ethan Campbell is a rising senior computer science major from Fostoria, Ohio. Alongside his major in computer science, he is also minoring in business. Ethan is involved in a variety of groups and activities around campus, including Esports Club, Heidelberg Historians, and a variety of music ensembles. After graduation, Ethan is interested in careers in IT, system administration and infrastructure. This summer, Ethan interned with the J.M. Smucker Co. He worked on the Cloud infrastructure for this Fortune 500 company!
How did you find your internship, or how did the internship find you?
I found the internship through Heidelberg. I went to an online event that Smucker was hosting, that many D3 schools in the OAC were participating in. This got me interested enough in the opportunities that I applied online on the Smucker website. They gave me an interview, and the rest is history!
What did you expect from your internship initially?
I expected to get some tasks that were interesting but probably fairly straightforward in their implementation. I didn't expect to get anything particularly important to the company, as I was just the intern, after all.
What really happens in your day-to-day work?
I have gotten projects and work that are absolutely, and terrifyingly at some points, important to the company. My day-to-day work can vary, but I have gotten to do some very cool implementations of software that will streamline tasks for the rest of the team. I have also written some documentation for software that I have implemented, as well as worked on developing some automation software. I have also gotten experience with the adoption of Cloud Infrastructure. However, this day-to-day got interrupted a few weeks ago, when Smucker needed front-end developers, back-end developers and infrastructure people such as myself, to shift focus and work on a program for Smucker that was of extremely high importance. That project gave me the best crash course I could've hoped for in Cloud infrastructure, and was a huge collaboration and learning experience.
What connections have you made?
I have gotten the opportunity to talk to many executives here at Smucker, as well as many others. My team is full of very cool people, and it has been a pleasure to get to know my manager better, as well as the rest of the team. I have been able to talk to the head of the Information Services department on multiple occasions. Smucker encourages interns to schedule coffee chats with anyone within the business that they want (within reason!), to just talk to them for a half hour. It has been super interesting to take advantage of that opportunity!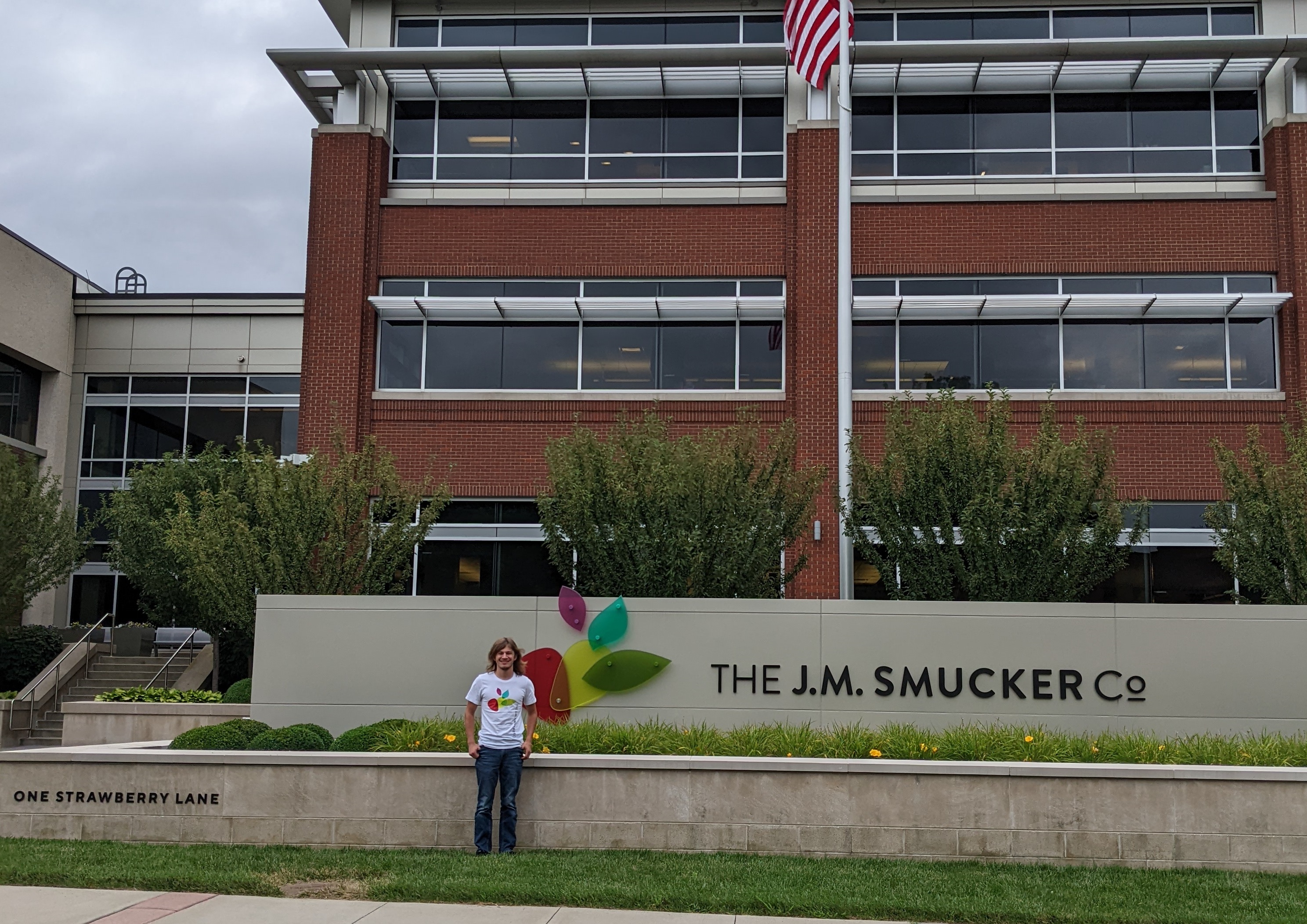 What is the most valuable thing you'll bring back to the classroom after this experience?
Adaptability. I have been thrown into a lot of different projects and a lot of different things here at Smucker. Not every one of them has the same solution. You can't approach all of them with the same mindset. You have to be able to quickly adapt to the next thing, the next project, the next meeting.
If your internship was a book or a chapter in a book, what should it be titled?
"The Summer in Orrville"
Orrville is where the company is located, and I have spent basically all summer here. It's been a really great summer, mostly because of my internship!
For more information about J.M. Smucker, check out its website and the page about its internship opportunities. 

To keep up with the work Ethan is doing, check out his LinkedIn.
Published on
Aug 16, 2022