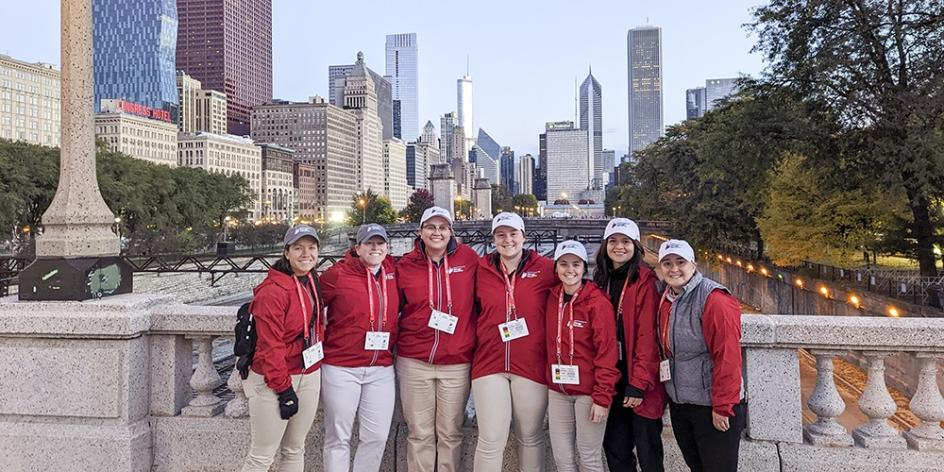 On Sunday, October 9, five Master's of Athletic Training sudents, one faculty member, and one 'Berg athletic training alumna worked as medical volunteers at the Chicago Marathon, one of the largest in the world with more than 40,000 runners and more than 1,400 medical volunteers. 
Heidelberg athletic training students are given the unique opportunity to be a part of the 30-person medical triage system that works the post-race finish line area, providing emergency medical care to finishers in need.
'Berg students had first-hand experience recognizing and treating heat illnesses, cardiac issues, and other traumatic first-aid care that runners experience following a marathon. 
"Working at the Chicago Marathon as a medical volunteer is an experience that cannot be replicated in normal clinical settings and is a great experience for all," said Dr. Jena Suffel, Clinical Education Coordinator, Assistant Professor of Athletic Training and Health Sciences and Clinical Athletic Trainer.
'Berg participants, in addition to Jena, included Naomi Smith '19, Madi Sharp, Ashton Kaffenbarger, Ashley Plank, Lydia Barona and Lauren Shaw.
 
Published on
Oct 11, 2022
Programs
Master of Athletic Training