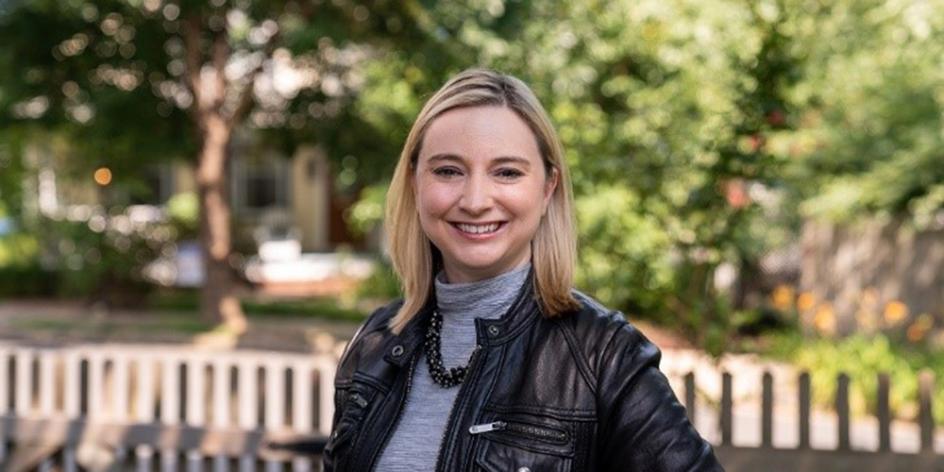 There's been a changing of the guard within the Alumni Council. With outgoing President Chad Breeden's term complete, Melissa Harrison, who formerly served as VP, has been elevated to president. Her three-year term began in June.
"As I look ahead, my main goal is to engage with as many alums as possible," says Melissa, '02. Her day job is Senior Director, Policy and Executive Communications at Consumer Technology Association.
Although his term has ended, Chad, '88, will remain on the Board of Trustees. President Rob Huntington expressed his gratitude to Chad for his work with the Alumni Council and said he looks forward to working with him in his ongoing capacity as a Trustee. By virtue of her leadership of the Alumni Council, Melissa also joins the Board as the Council's representative.
As she looks forward, Melissa views her new leadership role as a way to give back to Heidelberg. Beyond spending time with Alumni Council members, who she says "give so much to our alums, students, faculty and staff," she's also looking forward to growing the Berg Buddies mentorship program and expanding participation to a larger group of students and alums.
One of her favorite perks of the job is meeting fellow alums and hearing their inspirational 'Berg stories. "We are so blessed to have called Heidelberg home," she says. "Each alum brings a unique perspective on how professors, coaches or staff impacted their lives. Let's share those stories with prospective students in our communities."
But most of all, Melissa is looking to engage as many alumni as possible with the life of the university.
"Whether they've been on campus last week or not since graduation, I want to share that it's never too late to reconnect with our Sweet Alma Home," she says. "I hope to find new ways for alums to assist current and future students by investing in the long-term viability of Heidelberg."
In addition to new leadership, two active alumni have also joined the Alumni Council. At its meeting during Alumni Weekend in June, the Council welcomed new members Shannon (Eckard) Abel '92 and Bethany Beaver '17, and Ken Fruscella '84, who is serving as the new VP.
The Council and Heidelberg also recognized outgoing members Dr. Chris Lofquist '05 and Rob Stohlman '88 for their service.
Ashley Helmstetter, executive director of Alumni Engagement and HYPE Career Ready®, also is looking forward to continuing the ongoing work of the Council in new and engaging ways. "I'm excited about our new leadership and our new members and I look forward to working with them to continue the positive momentum of the Council going forward," she says.
Published on
Aug 18, 2022