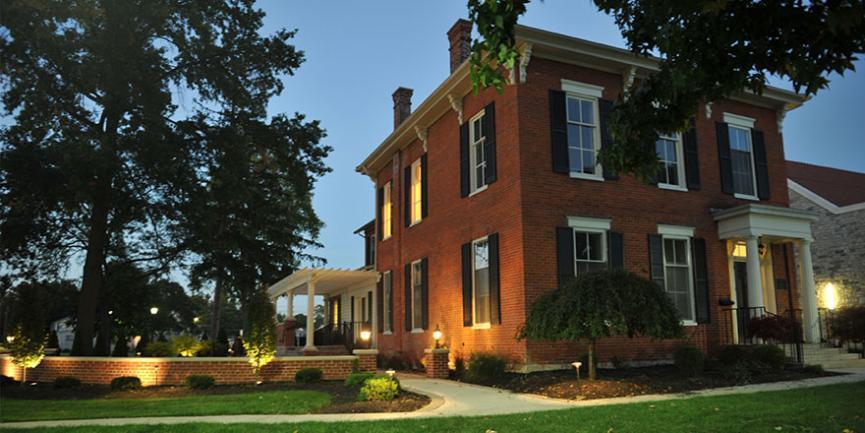 Honors students will present their final Senior Honors projects in person on Tuesday-Thursday, April 26-28 from 3:15-6 p.m. each day in Herbster Chapel.
Through the Honors 455 course, students have worked with a faculty mentor to deepen their understanding of a topic of a compelling interest in their major. Their presentations will outline their methodology, research and theoretical analysis in layman's terms. Senior Honors projects are semester-long independent research projects designed to showcase the work of Honors Program students.
Good luck to everyone!
Tuesday, April 26
Julia Jacobs -- Am I Mentally Ill or Did I Just Anger the Greek Gods?: An Exploration into the Use of Prescientific Mythology to Explain Mental Illness
Alexis Young -- Psychological and Social Issues in Video Game Culture
David Haines -- How the Wealthy Won with the Tax Cuts and Jobs Act
Julie Spencer -- Limitations to Lowering Fraud Risk in Nonprofit Organizations
Brooke Franz -- Returning Citizens as Prison Volunteers: "To Build a Bridge Between Institutions and Communities"
Stephanie Drapp -- Microflora of the Mouth: A Comparative Study of Smokers versus Non-smokers
Emily Fox -- The Negative Effect of Neem Oil on Embryonic Development in Chicken Eggs
Chayce Schaub -- Will Magic Erasers Whiten Cow Teeth?
Hannah Ours -- Gauging Awareness of Genetic Counseling at a Small, Rural University
Jonathan Hurst -- The Compositional Study of Popular Heroes and Villains
Wednesday, April 27
Emily Flottman-Mullen – Stateless Money: Ukraine's Use of Digital Gold to Spark First "CryptoWar"
Madeline Deiderick -- Pharmacogenomic Research Implementation in Healthcare
Kayla Buck -- Incorporation of Gold Nanoparticles into a Nitric Oxide Releasing Wound Healing Patch
Lauren Reaves -- The Covid-19 Pandemic and Effects on Workplace Productivity
Kayla Mullinax -- Translation Studies: The Interaction of Life and Language
Sarah Shoots -- Investigating Mental Health Issues in Female Athletes
Micah Mydloski -- The Barons of Business: Then vs. Now
James Williams -- American Marketing Trends of the Late Nineteenth to Mid-Twentieth Century
Aedan Ginty -- What Motivates a Man: The Mind of William Tecumseh Sherman
Jessalyn Adkins -- Jessalyn's Study Abroad Adventure: A Travel Guide to Scotland
Thursday, April 28
Elizabeth Bowman -- I Refused to Wear the Grippy Socks
Paige Hood – Stages
Sydney Shaffer -- Health Outcomes for Limited English Proficiency Patients
Taylor Richardson -- 'Dive': A One Act on Depression
Cassey Bolyard -- Food and Mood: The Correlation Between Diet and Serotonin
Ryan Waskiewicz -- Non-Fungible Tokens: The Art of Modern Investing
Kelly Spence -- Playing in the hills: History of topographic maps and applications for a lab-scale Augmented Reality Topographic Model
Bern DySart -- Nationalism and Populism: An Exploration of Thought and Government
Emma Baughman -- The Lion, The Lamp Post, and Lewis: Exploring Narnian Political Philosophy
Victoria Bunevich -- The History of Burlesque Dancing and Its Relation to Popular Media
 
Published on
Apr 14, 2022