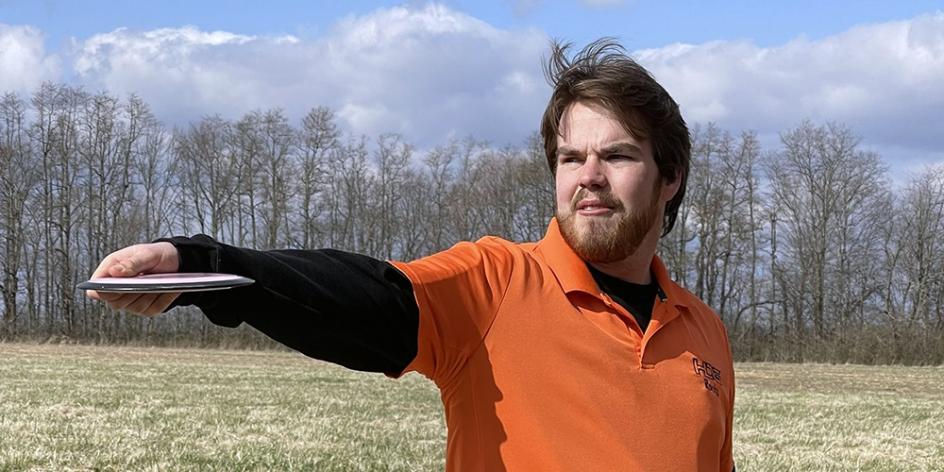 The reinvigorated Berg Disc Golf just helped to put on a collegiate tournament, and it was a major success!
The Berg Disc Golf Club was re-established early last semester. Jonathan "Rocky" Hurst started the process of revitalizing the group, and now serves as president. Alex McRandal is the vice president and played a significant role in planning the tournament, especially handling the logistics. The idea for the tournament began when Rocky spoke with a friend from his high school who is now president of the disc golf team at Capital.
Rocky is a senior Honors student from West Milton, Ohio, majoring in music performance. He performs in every major ensemble, and has been playing disc golf since high school. Alex is a second-year Honors student from Pittsburgh, majoring in computer science and video game production. He plays baseball, and has since high school, but just began playing disc golf this school year.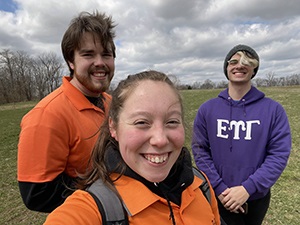 The tournament was planned by competing students from Heidelberg University, Miami University, Ohio University, Wilmington College, Capital and Mount Vernon Nazarene University. The disc golfers met in Caesar Ford Park in Xenia, Ohio, to conduct their tournament, which was held at Caesar Ford Park in Xenia.
"The tournament was a huge success," Alex McRandal says. "The event went on as planned and the overall atmosphere of the tournament was incredible!" The collection of disc golf teams had a planning committee, through which they enlisted sponsors and a tournament vendor. Thanks to their sponsors, the tournament was able to offer prizes to winning competitors. "The committee is very excited and eager to start planning future events!" Alex added.
Disc golf is a sport typically played recreationally. The club at Heidelberg is made up of recreational players. "People who are looking to get outside and have a good time with a group of friends should give disc golf a try," Alex explained. "Disc golf has an extremely accepting and positive culture so even if you don't know anyone you're playing with, chances are you'll still have a good time playing with people you don't know." 
For anyone interested in playing disc golf, the club meets at Hedges-Boyer Park on Sundays from 11 a.m. to 2 p.m. Some current members you can ask about the club include Leo Longo, Jayce Porter and Abbey Yarris. Anyone can learn to play, and have a good time doing it. "And with this committee planning more events, members have a lot to look forward to," Alex said.
—by Em Swain '22