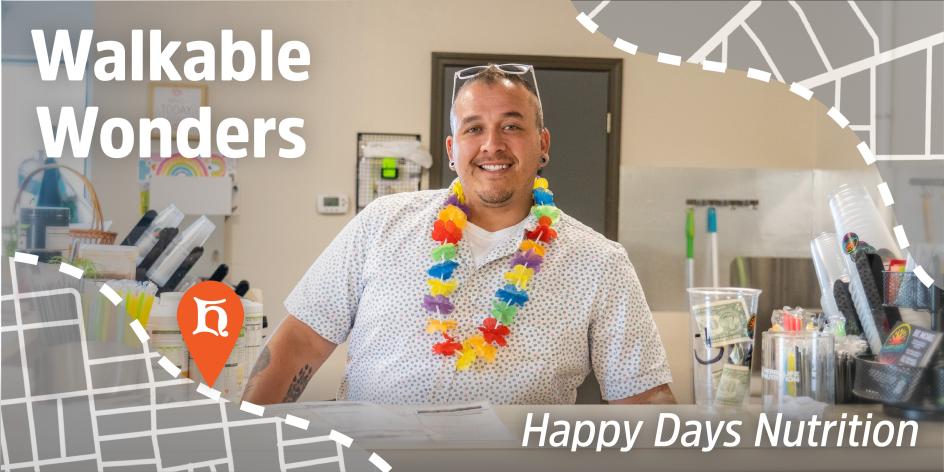 Join Marketing intern and recent 'Berg alum Em Swain, '22, as they visit local businesses only a short walk away from Heidelberg University's campus. It's Walkable Wonders, our summer web series!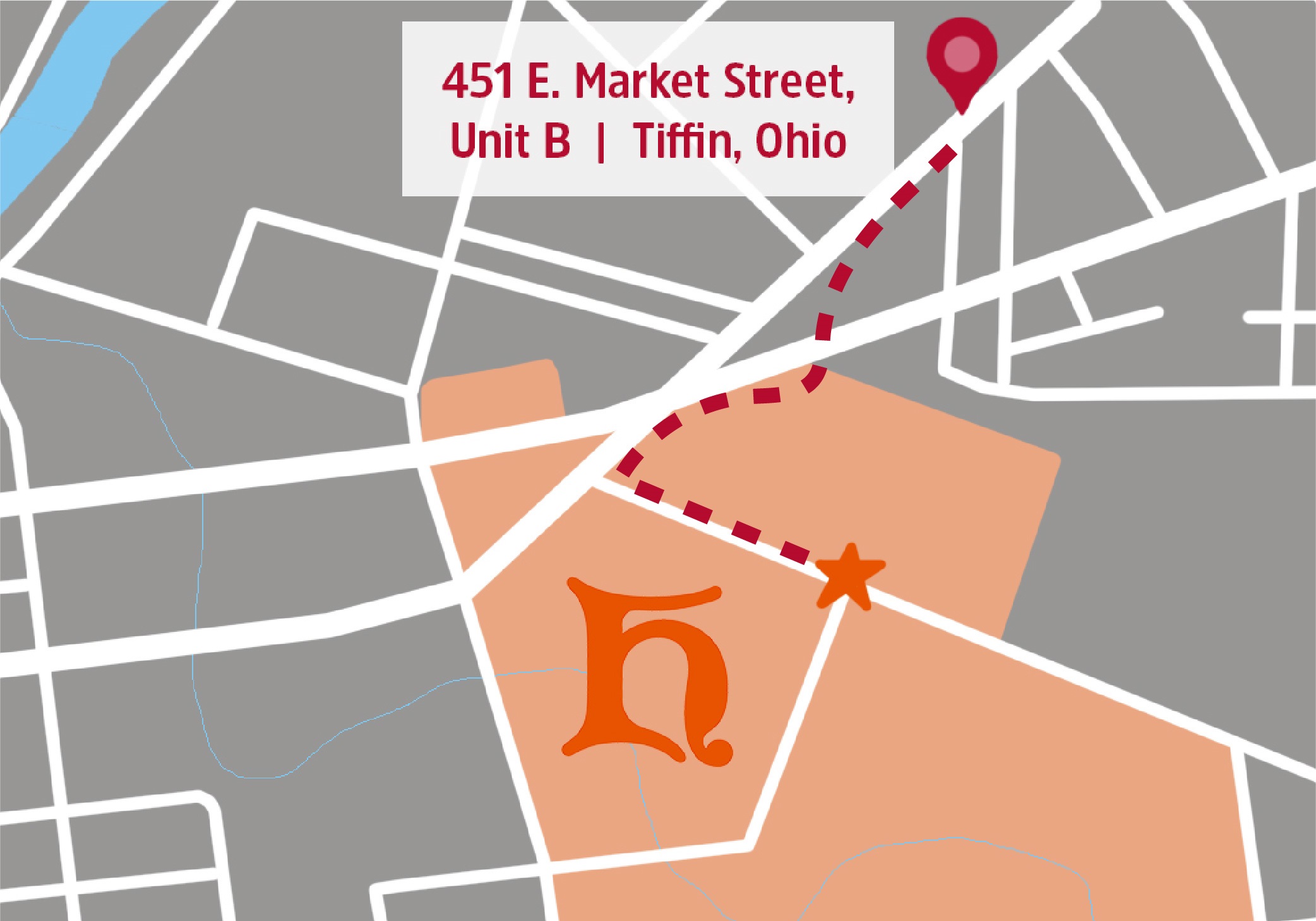 As we dive into the warmer months, exercise and sustainability are the primary things on my mind. I'm determined to not spend this summer in the pixelated "nature" of Minecraft, or waste my paycheck at the gas pump. During this time of year, all of our student orgs have gone home for the most part; but Tiffin's downtown businesses are still up, running and hosting events – and most of them are only a quick walk away!
This summer, I've made it my goal to walk to over 20 locally owned businesses. All of the businesses I'll be visiting are at most a 15-minute walk away from the center of Heidelberg's campus (I don't want to get too buff.)
To get us started: The Riggs Review
Before I began my venture, I reached out to 2016 'Berg alum and Executive Director of the Seneca Regional Chamber of Commerce and Destination Seneca County, Bryce Riggs. Bryce's job is to support the businesses and organizations of Tiffin, and to use his knowledge as a lifelong Tiffinite to promote Tiffin's exciting and unique events to visitors. His job is what he loves to do – "be involved and make an impact on the place I am proud to call home."  
I asked Bryce to give me the tea about the people I'd be meeting over the course of this project, and he only had rave reviews.
"Everyone here in Tiffin is always willing to lend a helping hand," Bryce assured me. "The business owners as a whole in Tiffin, I would describe as passionate." 
"These people chose to stake their livelihood and success by setting up shop in Tiffin and it just shows their passion and love for the community. Not only do they want their personal businesses to succeed, but they want to see success throughout the whole community and they all work together to make that happen" he said. 
Those seem like my kind of people, if they love small-town Tiffin, U.S.A. like I do. I figured, "Bryce wouldn't lie to me," so I visited the first business on my list. (Spoiler alert: Bryce didn't lie to me!)
Happy Days Nutrition
Happy Days Nutrition is on East Market Street, next to the Tiffin BMV, and they specialize in healthy smoothies, teas, and drinks all designed to keep you active and healthy. The business is run by Jose Arias and 'Berg alum Kimberly Arias, '10, who are distributors for Herbalife Nutrition. The business hosts workshops to promote its products, including a waffle workshop that I'm disappointed to have missed. They offer several add-ins to their recipes, like probiotics, collagen or aloe, to help customize your order to what you need.
Happy Days has several sweet and filling drinks. I tried their Peanut Butter Brownie Batter shake, which is a blend of peanut butter, chocolate and cookies-n-cream, is only 150 calories and contains 17 grams of protein. I also recently tried their original tea with aloe, which was an awesome lemony drink for a hot day like we've had this week.
Happy Days Nutrition of Tiffin is a nine-minute walk from the center of Heidelberg's campus. So that quick morning walk is rewarded with a super filling and healthy snack – a great way to start a student's morning off on the right foot.
For more information on Happy Days, check out their Facebook page.
Published on
Jun 10, 2022