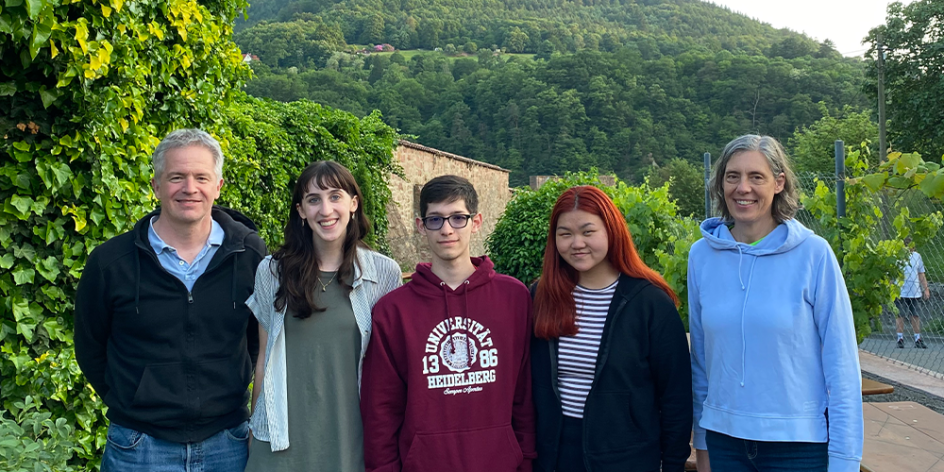 ---
Daniel Orozco just arrived back from Heidelberg, Germany. Like Julia Schaefer, he traveled there as part of the 6-week American Junior Year (AJY) Summer Program. Daniel graduated in May with his undergraduate degree in math with a minor in computer science. During his time at Heidelberg, he was an RA in Brown Hall and a member of the Rho Eta Delta  fraternity.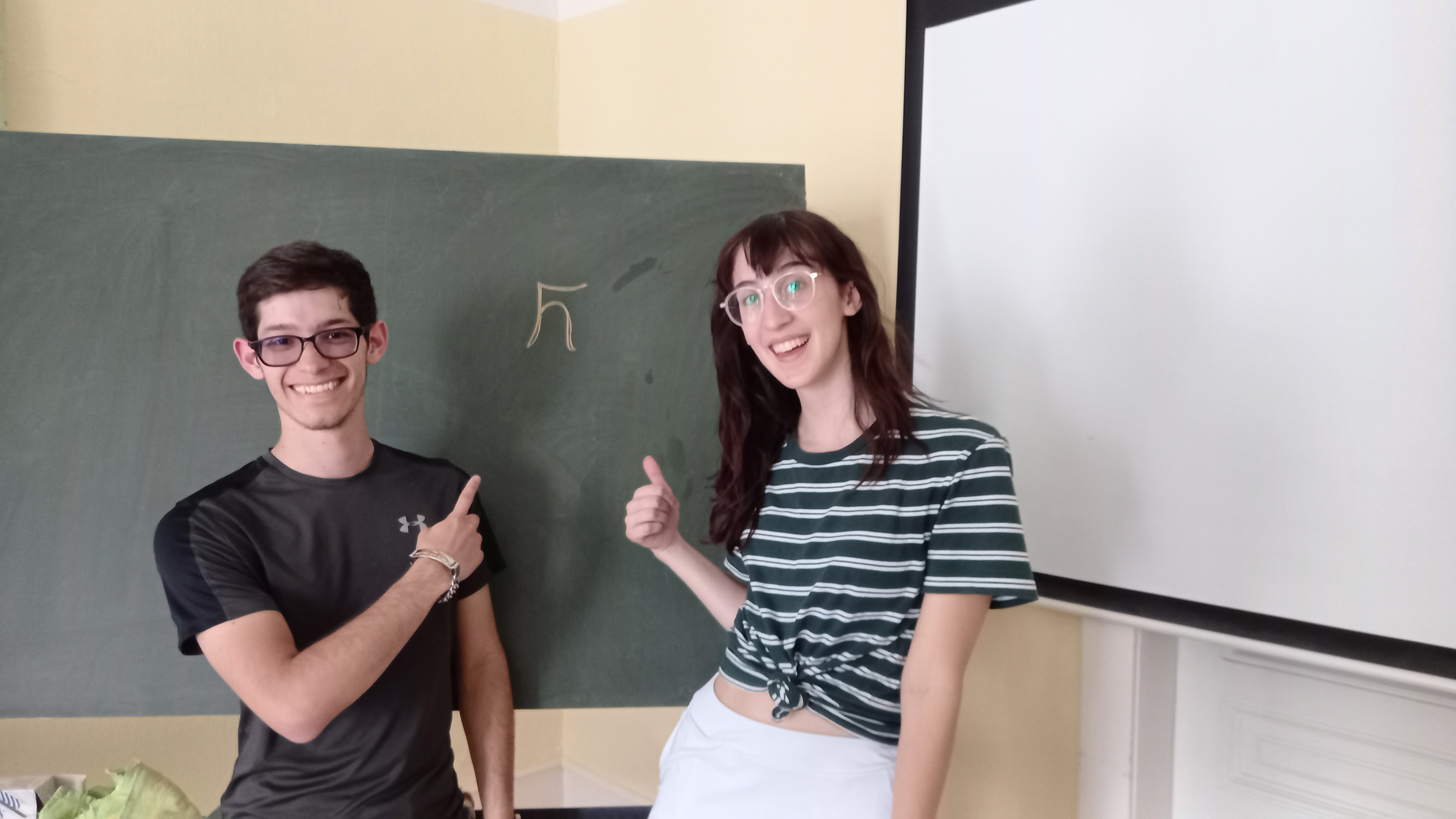 Daniel originally came to Heidelberg University in the United States from his home in Colombia. He stayed connected with his roots on campus through participation in the Latinx Unidos and World Student Union. Naturally a wiz at languages and dedicated to expanding his understanding of world cultures, Daniel was excited to study abroad in another country. 
The AJY program offers years, semesters, and 6-week sessions abroad. The six-week Summer Program was an opportunity for the students to earn 6 transferable college credits of intermediate-level German. Although Daniel was celebrating his recent graduation, he delved into these courses and absorbed all he could about German history and culture.
The AJY program has many excursions built into its curriculum, ensuring that students have a well-rounded understanding of the various regions of Germany and the influence that Germany has had on other countries throughout history. Daniel, naturally, loved these excursions. 
"My favorite excursions were the visit to the Heidelberg Castle, where we got to learn about the history of Heidelberg and the Kurpfalz region," Daniel explained, "and the trip to Berlin where we discussed political and cultural issues in historical and modern Germany as we toured the city."
The city of Berlin really started heating up as soon as the group arrived. Daniel shared one of his craziest memories from their journey:
The first morning in Berlin, a group of students went to get breakfast at a bakery across the street from our hotel. When we got there we realized it was closed and the waitress told us they would open in 30 minutes, so we decided to eat at a coffee place a block away. Once we were done eating and were ready to pay, we realized that the roof of the place we were originally going to eat at was on fire. So I took my phone and called the firefighters and I explained to them in German what was going on. One of the customers decided to help me after she saw me struggling with the tougher questions. We had to wait for a while before going back to the hotel, since the streets had been blocked by the police and the firefighters. That was quite a way to start the day.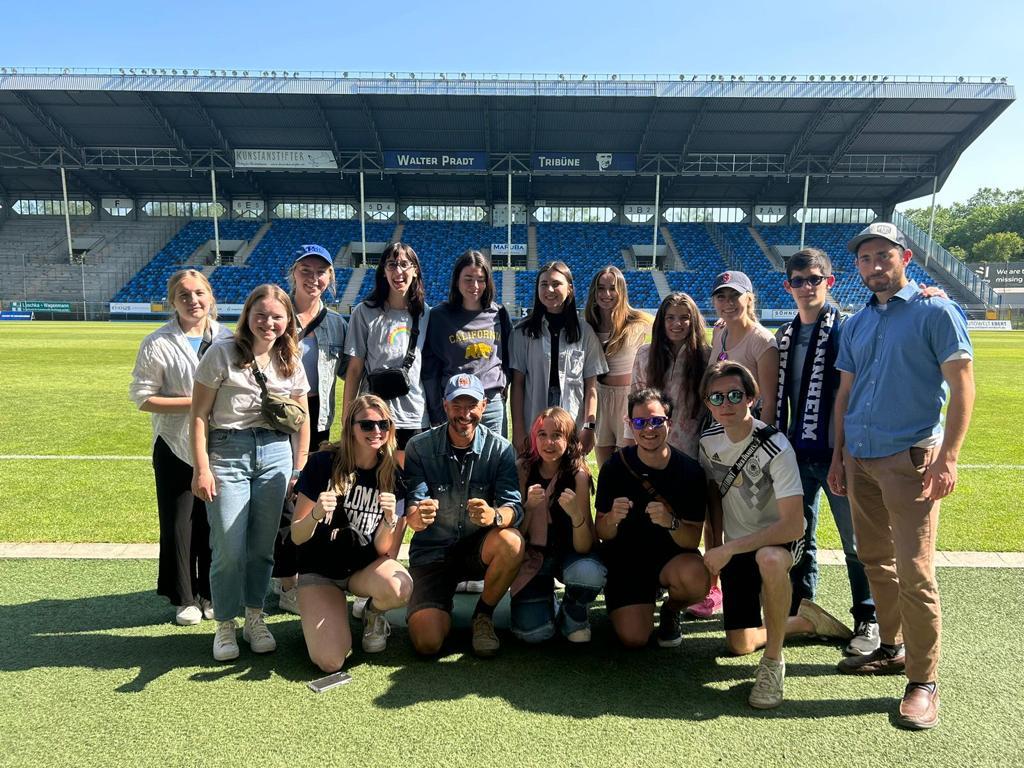 For all the excitement, Daniel assured that the incident passed quickly. After they got back to the hotel, they asked around to be sure. "Nobody was harmed and they said the most probable cause of the fire was a cigarette," he explained.
The group took several trips around the region throughout the 6-week program, but for Daniel, gaining a better understanding of the history and culture meant everything. It was, undeniably, his favorite part of the program. 
"It was shocking to me seeing the warm, welcoming from the people on the AJY team as well as my host family," Daniel said. As he got better integrated with his host family and the German way of life, Daniel found himself having even more fun. "I enjoyed the activities and trips with my host family as well as playing soccer with the people of FC Kuchenblech." 
---
About the AJY Program
American Junior Year (AJY) offers students an opportunity to study at Germany's oldest university, Ruprecht-Karls-Universität Heidelberg (est. 1386). The university is consistently ranked in the Global Top 50 by Times Higher Education and has been designated one of 11 "Universities of Excellence" by the German government. It is associated with over 50 Nobel Laureates and maintains partnerships with many famous institutions of higher learning such as the University of Cambridge in England and the Sorbonne in Paris, France. Located in the picturesque town of Heidelberg, the university is committed to serving its motto Future since 1386.
The American Junior Year Program was founded in partnership with Universität Heidelberg in 1958, making it one of the oldest American study abroad programs in Germany and the oldest exchange program of its kind. As such, AJY has over 60 years of experience in providing academically rigorous and personally rewarding study abroad experiences to its students.
Universität Heidelberg is a large research university and offers its students a broad spectrum of disciplines across the humanities, law, and social sciences as well as natural and life sciences and medicine. Every semester, over 100 university departments offer a multitude of lectures and seminar-style courses. Students interested in pursuing a study abroad experience in Heidelberg will undoubtedly find coursework that is suitable for them given their academic background and preferences.
To learn more about the AJY program at Heidelberg, check out the AJY Webpage