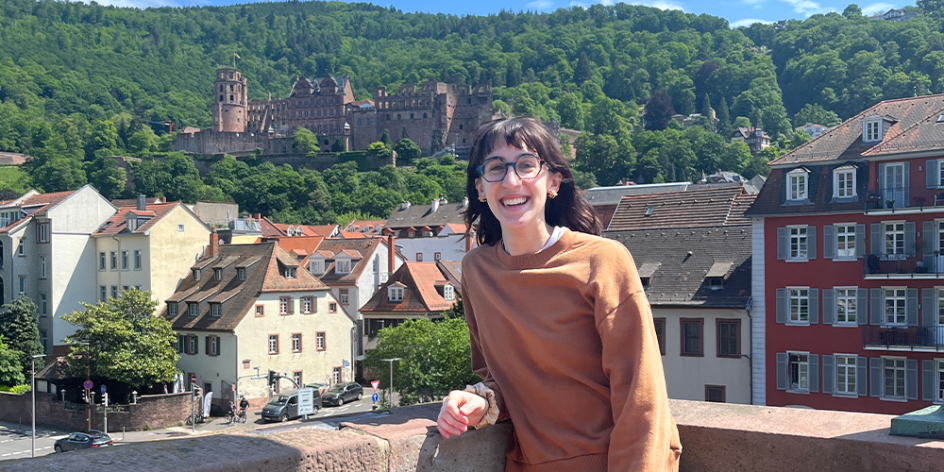 ---
Julia Schaefer is a senior media and English writing major. This summer, she spent 6 weeks abroad in Heidelberg, Germany, through Heidelberg's American Junior Year (AJY) that program brings together students learning German from universities and colleges all over the United States, surrounding visitors with an English-speaking (but German preferred) support system. By the end of their visit, these students had earned 6 credits of Intermediate German and a better understanding of the casual and familial use of the German language through their experiences with host families and enjoying the city.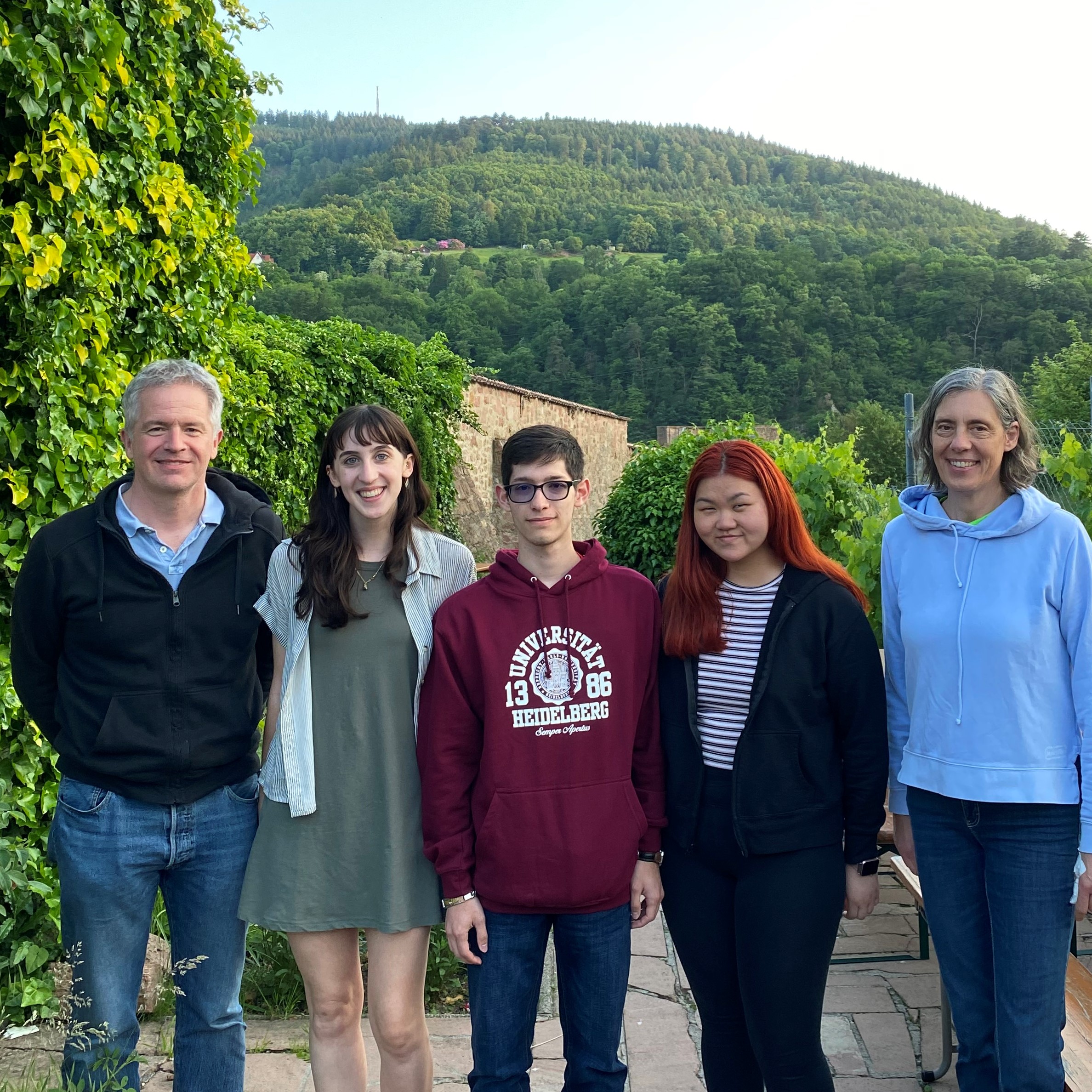 Heidelberg, as a city, has a high population of fluent English-speakers, due to the city's friendly relationship with the once-active American military base located there. Although the base is no longer active, Heidelberg remains a safe place to study and expand one's understanding. Students from the AJY program practice German with their host families, (and, from time to time, host families practice their English with the AJY students.) 
The AJY program incorporates several excursions into its curriculum. So alongside her summer courses, Julia was regularly making trips around Germany and the occasional venture beyond German borders. One of Julia's favorite excursions was the trip to Berlin. Berlin was a 3-day crash course in German history and culture. "Germans are very 'I want to do the right thing,' about everything – including their history," Julia shared. "They are very apologetic and want to be honest about what happened when they share their perspective."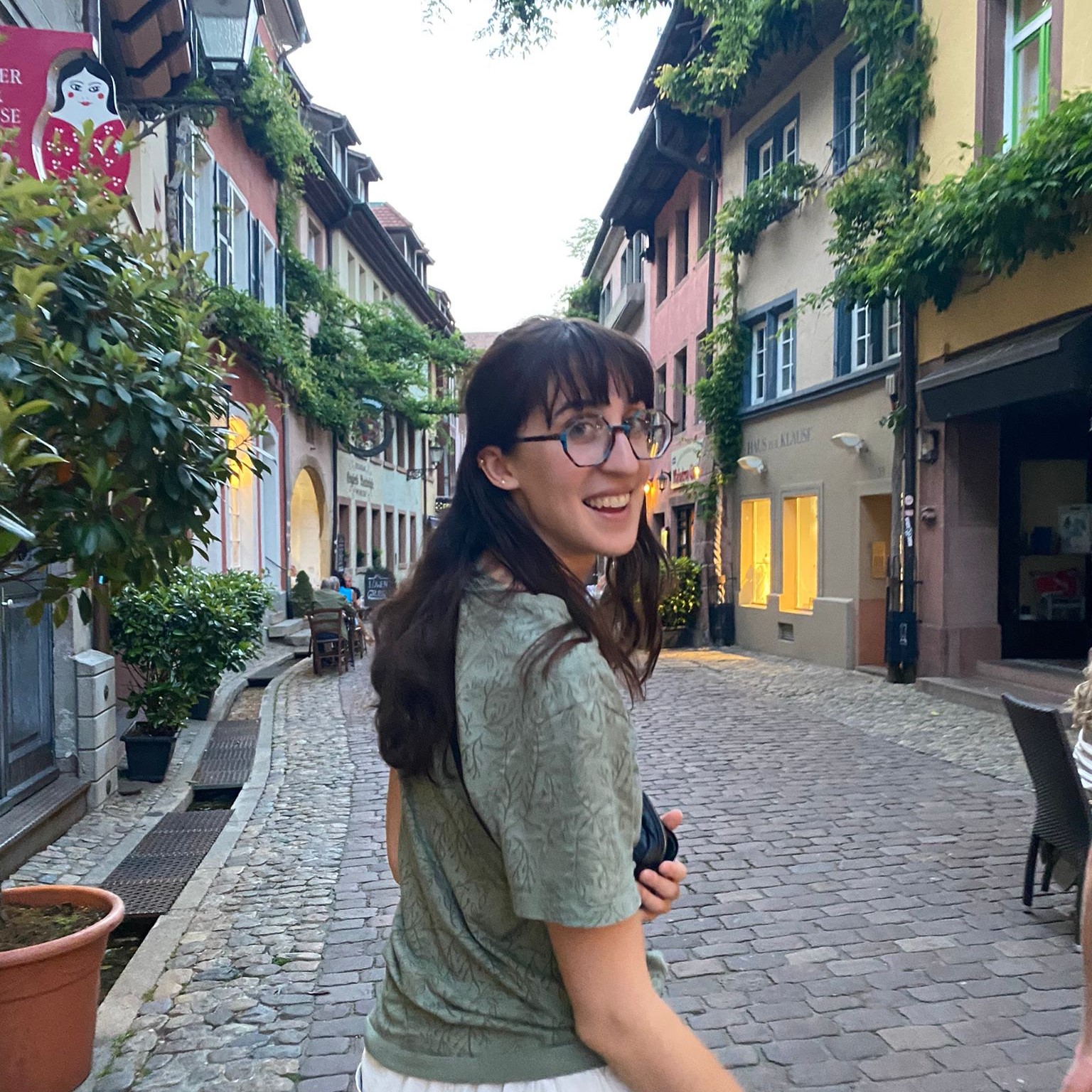 While in Germany, "wanting to do the right thing" also applied to modern issues and perspectives as well. "I felt like every time we went someplace new, they started by telling us how to recycle properly there," Julia said. Germany has an advanced recycling system in which all citizens (and tourists) are encouraged to participate.
While on her stay, Julia also enjoyed her class's trip to Mannheim, a half-hour drive away from Heidelberg. Mannheim was chock-full of art and restored buildings following the destruction from the World Wars – an aspect that Julia found particularly interesting. Another nearby journey that Julia loved was Strasbourg, France. Strasbourg sits on the French side of the Rhine River, just on the border between the two countries. While it is a French city, it has firm German roots that can be easily seen in its architecture. 
Students also had the opportunity to pick their own adventure. The AJY program provides an extra set of tickets that students can use to journey wherever they want. "They told us, 'This is your time here and you should make the most of it.'" Julia and a group of friends used this opportunity to travel to Lake Como, Italy for a weekend. The group drove to Como, passing through Switzerland and seeing the Alps on their journey. "It was beautiful," Julia emphasized.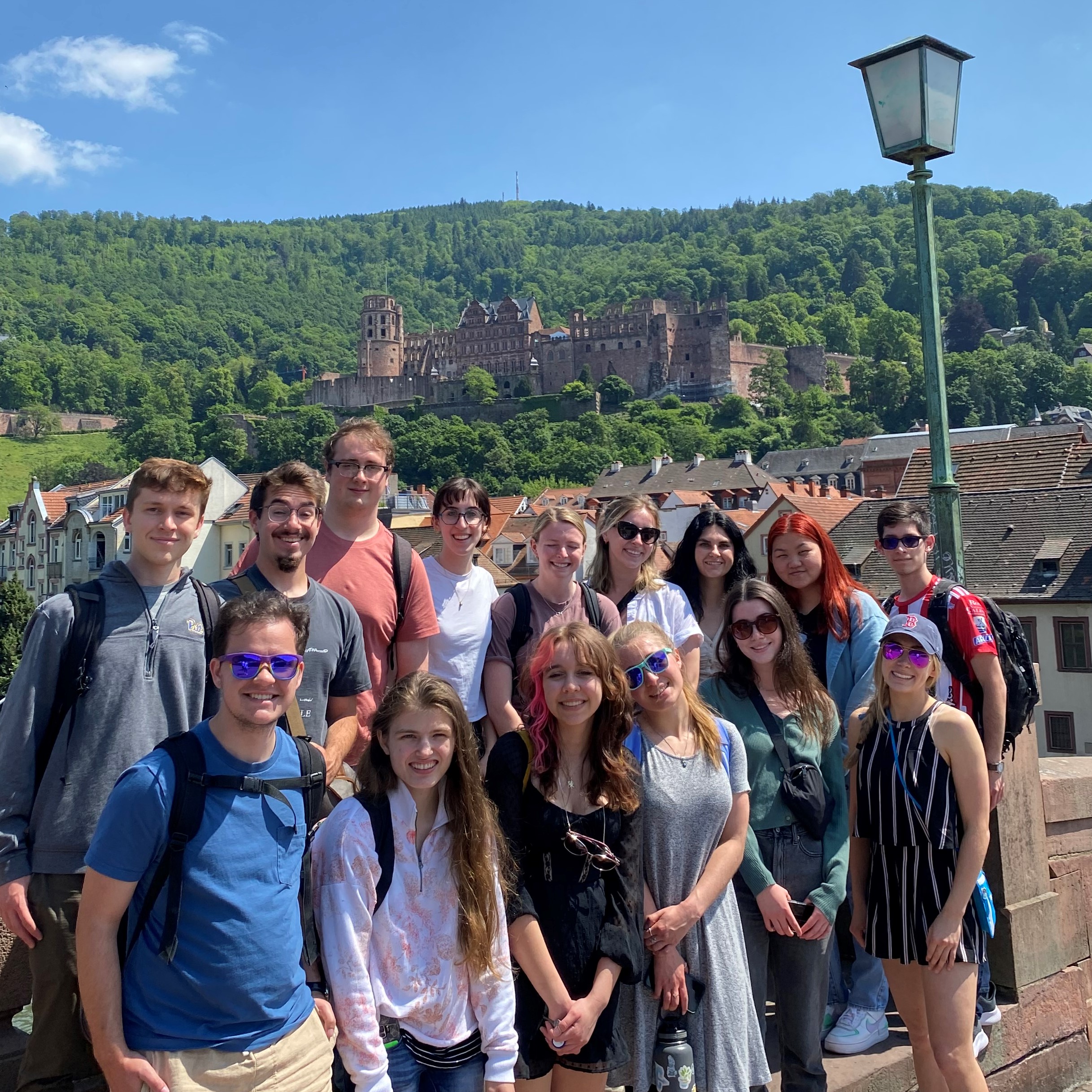 Along with the excursions, Julia found herself loving time spent enjoying the natural beauty and architecture of historic Heidelberg. Heidelberg, Germany, has a large castle on one side of the town and the Neckar River on the other side. "I got used to being able to look to one side of me and see the steeple, and look on the other side of me and see the river – and then I knew exactly where I was," Julia explained. Heidelberg, here, is like a little version of Heidelberg, there.
When Julia returned back to the U.S., it was those little moments of walking through the city of Heidelberg to go to class that she knew she would miss most of all. "When I got home, all I wanted to do was go back," she said. For all her wanderlust actualized, Julia brought home a great deal more than mere souvenirs. 
"It gave me confidence, and a clear feeling of independence. There was so much initiative we got to have to pursue our own ideas and do what we wanted to do with our time." Julia recalled. "I'll be bringing those experiences back to the classroom." With her American Junior Year in Heidelberg complete, Julia is ready and prepared to tackle her senior year at Heidelberg, beginning in just a few more weeks.
---
About the AJY Program
American Junior Year (AJY) offers students an opportunity to study at Germany's oldest university, Ruprecht-Karls-Universität Heidelberg (est. 1386). The university is consistently ranked in the Global Top 50 by Times Higher Education and has been designated one of 11 "Universities of Excellence" by the German government. It is associated with over 50 Nobel Laureates and maintains partnerships with many famous institutions of higher learning such as the University of Cambridge in England and the Sorbonne in Paris, France. Located in the picturesque town of Heidelberg, the university is committed to serving its motto Future since 1386.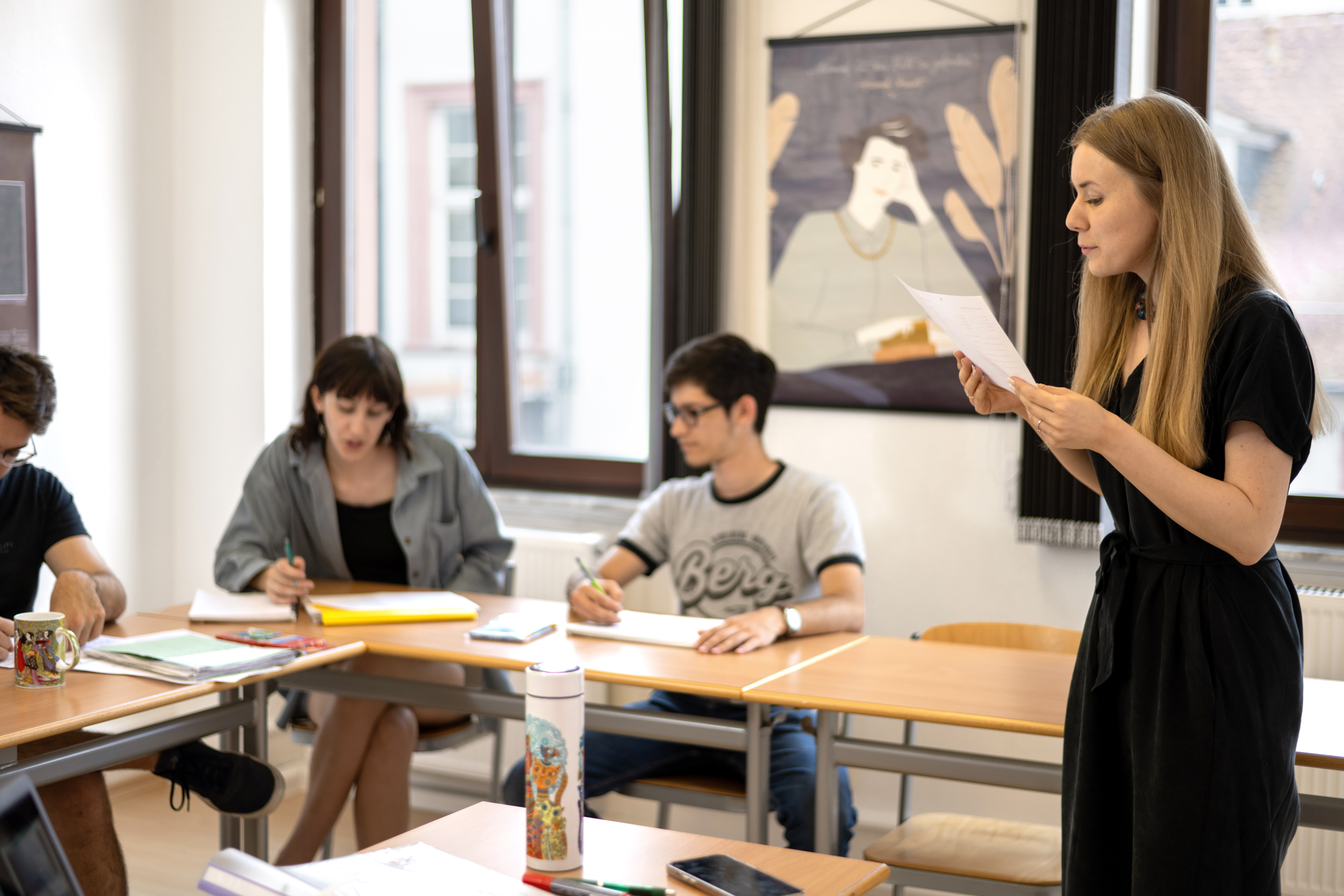 The American Junior Year Program was founded in partnership with Universität Heidelberg in 1958, making it one of the oldest American study abroad programs in Germany and the oldest exchange program of its kind. As such, AJY has over 60 years of experience in providing academically rigorous and personally rewarding study abroad experiences to its students.
Universität Heidelberg is a large research university and offers its students a broad spectrum of disciplines across the humanities, law, and social sciences as well as natural and life sciences and medicine. Every semester, over 100 university departments offer a multitude of lectures and seminar-style courses. Students interested in pursuing a study abroad experience in Heidelberg will undoubtedly find coursework that is suitable for them given their academic background and preferences.
To learn more about the AJY program at Heidelberg, check out the AJY Webpage.
Published on
Jul 25, 2023