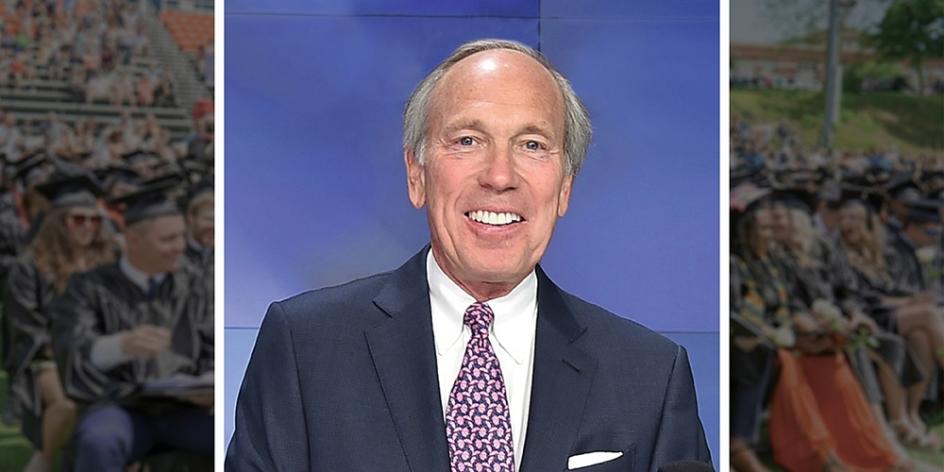 ---
'Berg alumnus Marc A. Stefanski, who has a three-decade-plus career as a distinguished banking executive and philanthropist, has been selected to deliver the keynote address at Heidelberg's 170th Commencement ceremony on Sunday, May 14.
Marc is the Chairman and Chief Executive Officer of Third Federal Savings and Loan Association of Cleveland. He Stefanski joined Third Federal in 1982 succeeding his father, founder Ben Stefanski, as chairman and CEO of Third Federal in 1987.  Since Marc became chairman, Third Federal has grown from $1.8 billion to $14.1 billion today.
During his 33 years as Chairman and CEO, Marc has led Third Federal with the belief that the role of a company goes beyond making a profit; it also has a social responsibility to make the world a better place. In 2007, he directed the creation of the Third Federal Foundation which has donated almost $60 million to the communities Third Federal serves, supporting education, housing and other community development initiatives. Under his leadership, the Foundation has made significant investments in the Slavic Village neighborhood of Cleveland, solidifying the organization's role as an anchor and steward of the community. 
Marc's personal philanthropy focuses on the communities and institutions that have impacted his life and the lives of his family. In 2015, he and his children founded Rhonda's Kiss, a charity named to honor his late wife, Rhonda. The charity awards grants to hospitals that in turn offer financial aid to cancer patients in need. Funds help pay for patients' non-medical expenses such as rent, utilities, childcare, transportation and more. To date, Rhonda's Kiss has donated more than $2.2 million to hospital partners, including the Cleveland Clinic.
Marc earned his bachelor's degree with a major in economics from Heidelberg in 1976 and an MBA with a concentration in systems management from Baldwin Wallace. He returns to his alma mater after delivering the Commencement speech 20 years ago, in 2003. That year, he received an honorary Doctor of Humane Letters Degree from Heidelberg.
Baccalaureate ceremony to kick off Commencement Weekend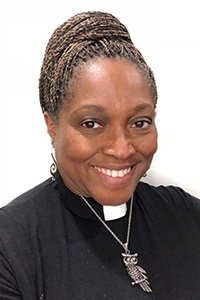 Heidelberg will kick off Commencement Weekend with a non-denominational Baccalaureate service Saturday afternoon, May 13. Delivering the keynote sermon will be the Rev. Dr. Karen Georgia Thompson, Associate General Minister for Wider Church Ministries and Operations of the United Church of Christ and Co-Executive for Global Ministries in the UCC and the Christian Church. She is an inspiring preacher and theologian, who shares her skills and gifts in a variety of settings, nationally and internationally, often using her poetry as a part of her ministry. 
Rev. Dr. Thompson's ecumenical and interreligious commitments have overlapped with her interest and implementation of global consultations on multiple religious belonging. Her leadership in this area has created opportunities for dialogue in the church and created safe space for engaging the variety of expressions of religious multiplicity. Her doctoral dissertation was focused on research in this area, looking specifically at the ways in which African Caribbean people continue to practice African-derived religious and spiritual expressions along with other religions and oftentimes with Christianity. 
She is a gifted writer and poet whose writings have been published in books, journals and online publications. Her book of poetry Drums in Our Veins will be published soon and is a compilation of poems that focus on the injustices facing people of African descent and the fight and desire for racial justice globally. Born in Kingston, Jamaica, her poetry and writings reflect her Jamaican heritage and culture as well as the traditions and lore of her Ancestors. 
Rev. Dr. Thompson earned a bachelor's degree from Brooklyn College, a Master of Public Administration degree from North Carolina Central University and a Master of Divinity degree from Union Theological Seminary. She earned her Doctorate in Ministry at Seattle University.
During Commencement, Heidelberg will present master's degrees in business administration, counseling and athletic training. The ceremony will feature the first graduates in the Master of Athletic Training program, Heidelberg's newest graduate program. The university will also present Bachelor of Arts, Bachelor of Science and Bachelor of Music degrees. In all, about 300 members of the Class of '23 will receive diplomas. 
Heidelberg will present an honorary Doctor of Business Administration to Marc and an honorary Doctor of Humane Letters degree to Karen Georgia.
Published on
Apr 17, 2023